D4 268

ARHS Museum, North Williamstown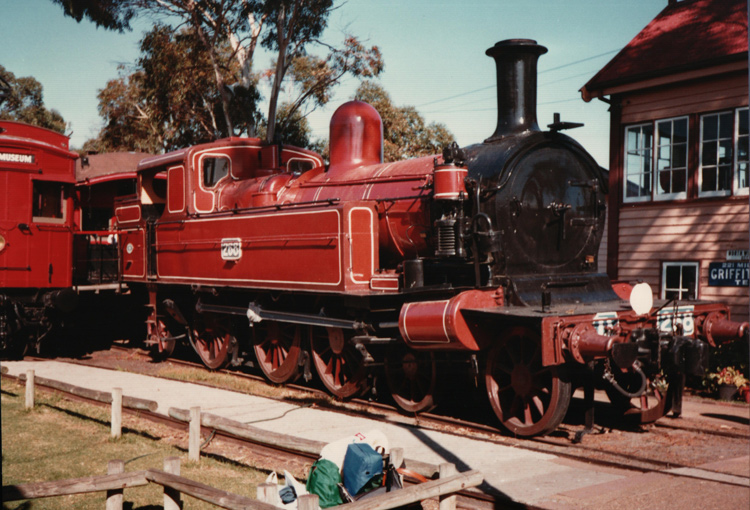 D4 268 displayed at the ARHS Museum at North Williamstown. 10 May 2003.
The DDE class 4-6-2T engines were a tank version of the Victorian Railway's successful DD-class 4-6-0 locomotives, with the same saturated steam boiler, cylinders, pony and driving wheels as the DD-class but with the frame extended to accommodate the rear bunker, supported by a trailing wheelset . A total of 58 were constructed at Newport Workshops for use on Melbourne suburban train duties, particularly on the more steeply graded routes that demanded more power than provided by the E-class 2-4-2T suburban tanks.

The DDE-class were reclassified to D4 by the Victorian Railways in 1929 (the DD-class having been reclassified to D1, while the superheated DD locomotives became the D2 class). They performed admirably on Melbourne suburban duties until largely displaced by electrification. Two were converted to DD-class 4-6-0 tender locomotives.

D4 268 is now the sole survivor of the DDE / D4 class. It is displayed among the locomotive exhibits at the Australian Railway Historical Society (ARHS) museum at North Williamstown.
References
| | |
| --- | --- |
| a | ARHS (Victorian Division) 'North Williamstown Railway Museum', Third Edition 1968, revised 1977, reprinted 1980. |
| | |
Page updated: 9 December 2013