D3 646

Formerly plinthed at Maryborough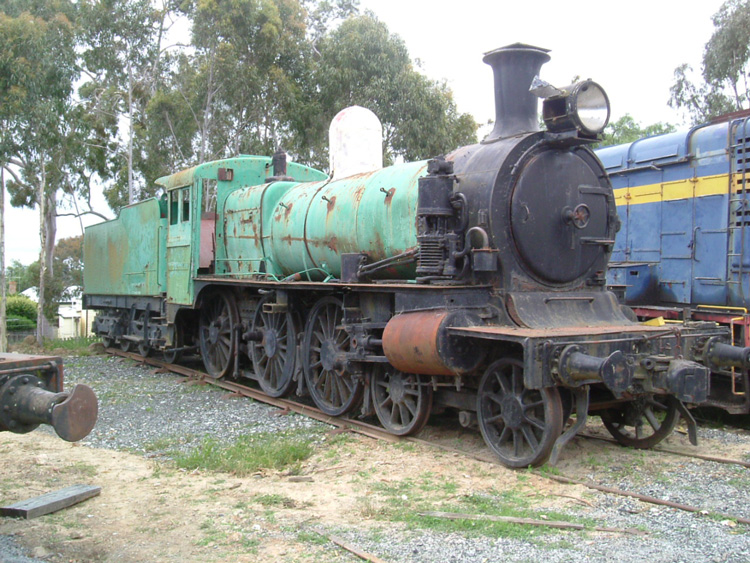 D3 646 shows its handsome lines as it rests on a turntable road at Maldon.
My thanks to Chris Thompson for contribution this photo, which is dated 29 November 2005.
This locomotive was constructed by the Victorian Railways Newport Workshops in 1905 and originally numbered DD 630, becoming one of the 261 members of the Victorian Railways DD-class. It was renumbered to DD 765 in 1925 before being superheated and modified to D2 configuration in 1929, becoming D2 765. It was later further rebuilt with the larger D3 boiler in 1936, becoming D3 646. (For more information about the Victorian Railways DD-class locomotives, refer to the entry for D2 604.)
D3 646 had been plinthed in the courtyard of the Maryborough railway station since 1964. It was acquired in approximately 1994 by the Victorian Goldfields Railway for eventual restoration to operation. D3 646 has been stored at Maldon since acquired by the Victorian Goldfields Railway, with some components removed including the side & connecting rods, air receiver, brake gear and reverser, presumably to facilitate transport and to allow assessment for restoration.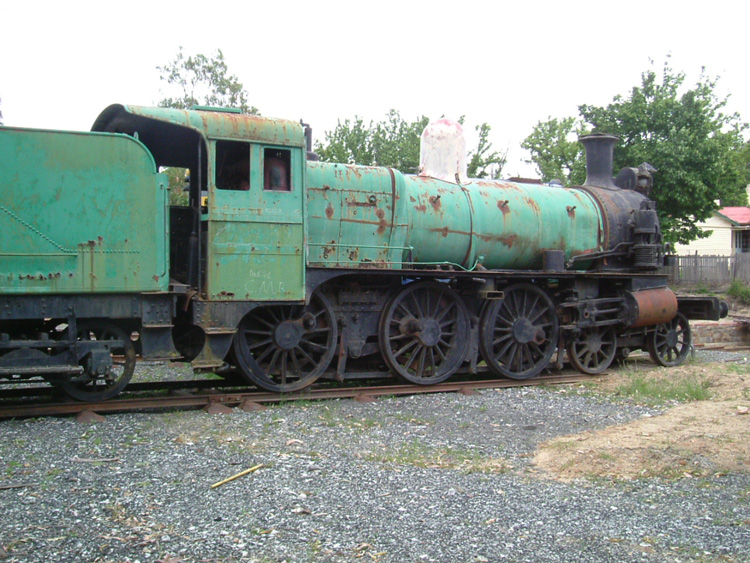 A second view of D3 646 at Maldon on 29 November 2005.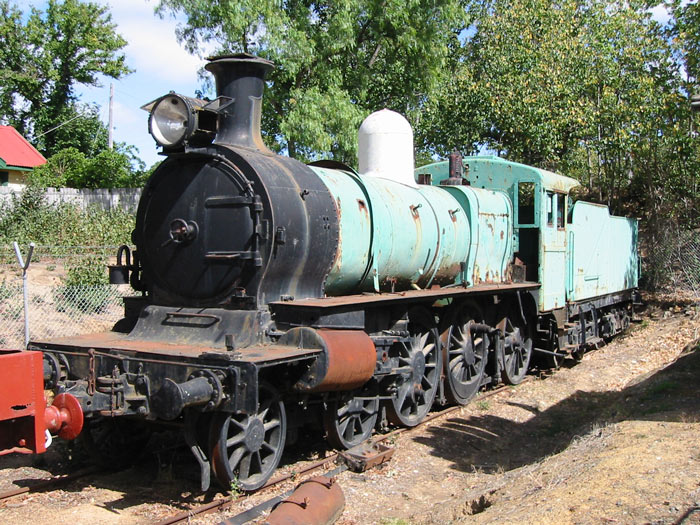 An earlier view of D3 646 stored behind the loco shed at Maldon on 25 March 2005.
References
| | |
| --- | --- |
| a | L. Oberg, 'Locomotives of Australia', published by J. W. Books Pty Ltd, Brookvale NSW. 1982 reprint. |
| b | "A brief history of Preserved Rolling Stock of Victoria" by Norm Bray, Peter J Vincent and Daryl M Gregory. Published by Brief History Books, PO Box 437, Sunbury, Vic 3429. |
| c | Webmaster's observation or comment |
| | |
Page updated: 19 December 2013