D3 635

ARHS Williamstown Museum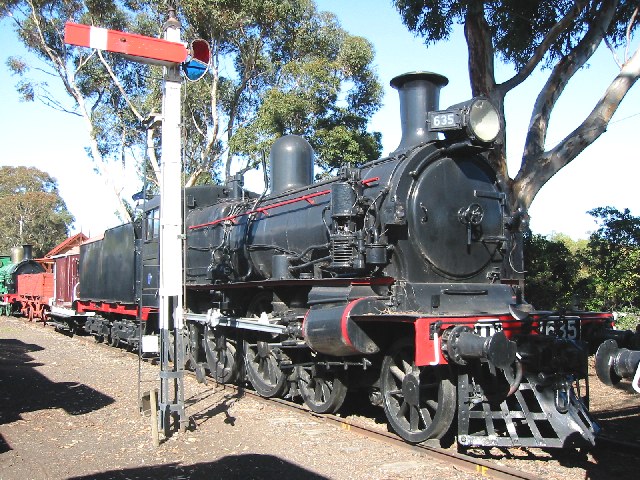 D3 635 displayed at the ARHS museum at North Williamstown. 10 May 2003
D3 635 is one of only a few Baldwin locomotives surviving in Australia. It was constructed to the order of the Victorian Railways in 1911 and originally numbered DD 597, becoming one of the 261 members of the Victorian Railways DD-class. It was renumbered D1 597 in 1930 and rebuilt with the larger superheated D3 boiler in 1939, becoming D3 635. (For more information about the Victorian Railways DD-class locomotives, refer to the entry for D2 604.)

D3 635 was set aside for preservation in 1964 and is displayed among the locomotive exhibits at the Australian Railway Historical Society (ARHS) museum at North Williamstown.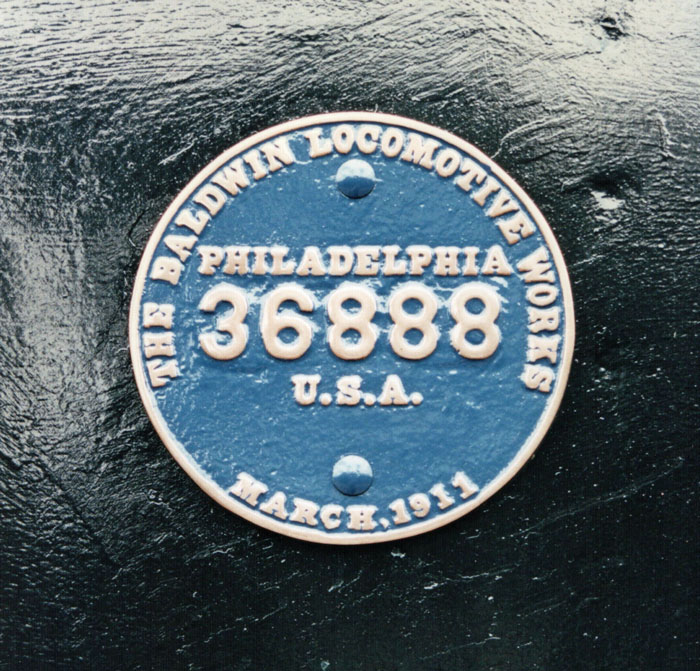 The Baldwin builder's plate attached to D3 635's cabside.
References
| | |
| --- | --- |
| a | "A brief history of Preserved Rolling Stock of Victoria" by Norm Bray, Peter J Vincent and Daryl M Gregory. Published by Brief History Books, PO Box 437, Sunbury, Vic 3429. |
| b | ARHS (Victorian Division) 'North Williamstown Railway Museum', Third Edition 1968, revised 1977, reprinted 1980. |
| c | Builder's plate details |
| | |
Page updated: 19 December 2013