B12 No.40

Remnants at Cooktown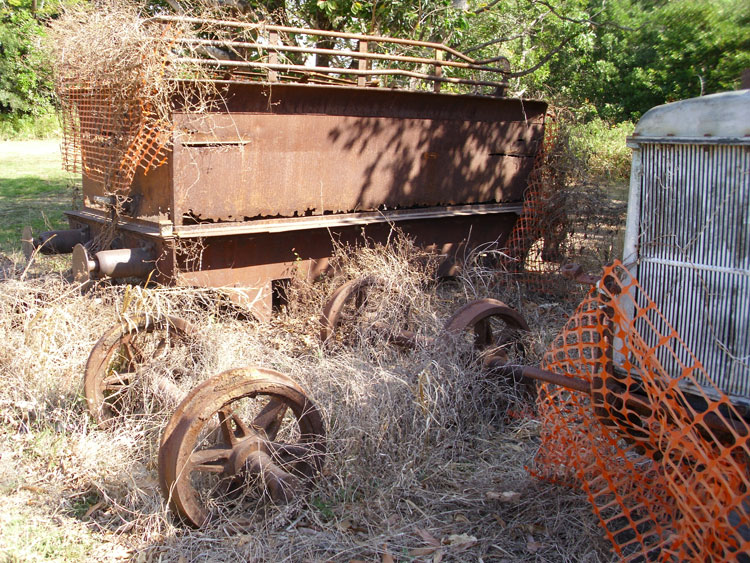 A rear view of the tender, with two wheelsets in the foreground.
To the right is the radiator of the railmotor remains.
B12 No.40 was a Dubs-built 2-6-0 of the Queensland Railways B12 class. It was transferred to the isolated Cooktown-Laura railway in 1910, and written off in 1928. Some components were sold locally in 1928 a - probably the boiler and cylinders, for adaptation for static use. b
The Cooktown-Laura line was closed many years ago, however various visitors have reported locomotive remains at Cooktown in the former railway yards, including an upside-down steam locomotive tender. b
My thanks to Chris Thompson for providing the photos on this page, which are dated 14 June 2010 and show a steam locomotive tender and the remains of a railmotor which have been salvaged and placed at Cooktown. Further information about these remains are welcome.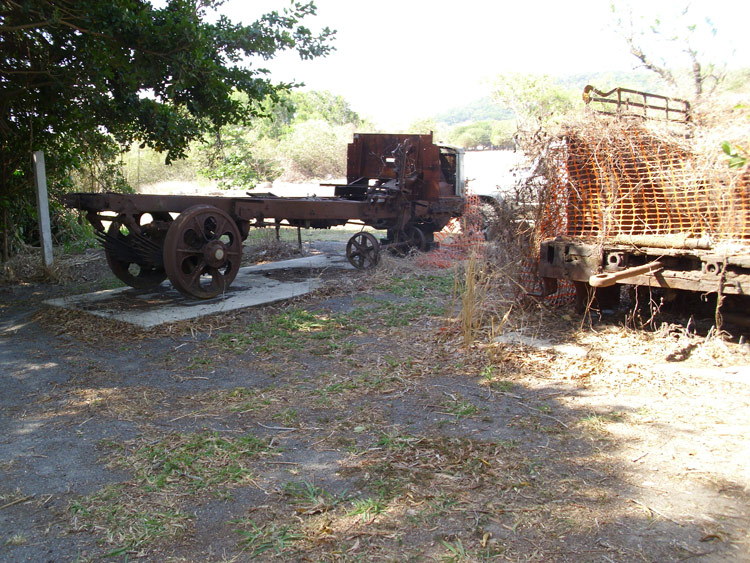 A rear view if the railmotor remains at Cooktown, together with a front view of the locomotive tender.
Both items have been moved onto concrete pads.
A rear view of the tender tank.
The frame cutouts and axle-keeps show this was a 6-wheel tender.
References
| | |
| --- | --- |
| a | ARHS Bulletin, November 1988, page 251 'Locomotives of the isolated lines of the Queensland Railways' by J. W. Knowles. |
| b | Webmaster's personal observation or comment. |
Page updated: 4 January 2012