C17 No. 922

Stationary boiler at Grandchester Sawmill
<![if !vml]>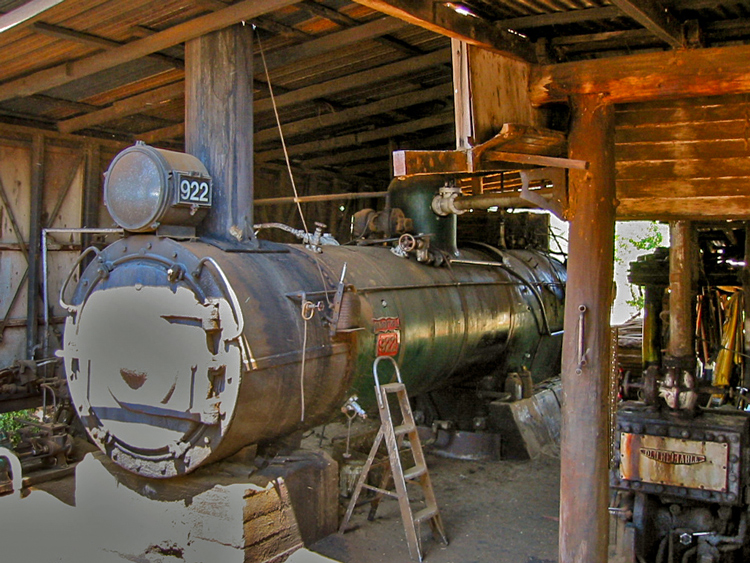 <![endif]>
The C17 boiler (ostensibly from No.922) in stationary use at Grandchester Sawmill on 8 October 2004.
Builder

Walkers Limited, Maryborough

Builder's Number & Year

485 of 1946

Wheel Arrangement

4-8-0

No. in class

227

A drive through rural Queensland in October 2004 took me through the historic town of Grandchester, west of Ipswich, where I spotted this C17 boiler in stationary use at the Grandchester Sawmill.  The boiler wore green livery and included the smokebox, headlight, boiler clothing and number plate of C17 No.922.  Two steam locomotive whistles were seen protruding from the shed roof, while a locomotive tender tank at the rear supplied water.  The brass nameplate "Old Faithful" was attached to the boiler, immediately above the "922" numberplate.  (According to "Locomotives in the Tropics", No.922 was one of the last C17's on the Queensland Railways books, being written off in July 1970.)

The website for the Grandchester Sawmill confirms that the boiler came from C17 No.922 and provides some further information and photographs for this interesting sawmill operation.

<![if !supportMisalignedColumns]>
<![endif]>
<![if !vml]>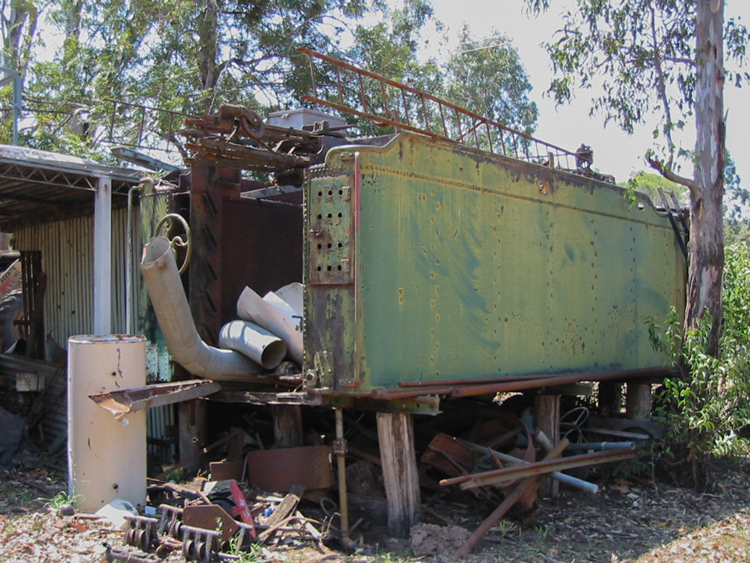 <![endif]>
This old steam locomotive tender tank was spotted behind the sawmill.
References
a

Armstrong, J. 'Locomotives in the Tropics - Volume 2

(Queensland Railways 1910 – 1958 and beyond),

published by the ARHS Queensland Division, 1994.

b

Website for Grandchester Sawmills, accessed 20 October 2015

c

Webmaster's observation or comment
Page updated: 20 October 2015
| | | | | | | | | | | |
| --- | --- | --- | --- | --- | --- | --- | --- | --- | --- | --- |
| Government Railways: | | | | | | | | | | |
| Private & Industrial Railways: | | | | | | | | | | |