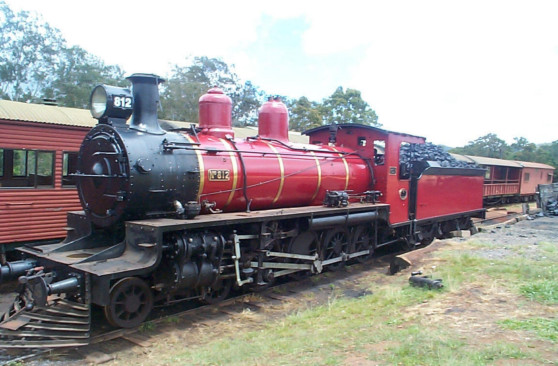 C17 No.812 nears the end of its overhaul and repaint at RAILCO's Atherton depot in October 1999.
The locomotive is turned out in attractive crimson livery with brass boiler crinolines.
The straight cab, tall steam dome and cast iron chimney of the original C17 '1920 design' make for a handsome, well-proportioned locomotive.
On this day the brass number and builder's plated are fitted, but not the cylinder cladding (presumably for ease of maintenance).
This photo was kindly contributed by Graham Watkins.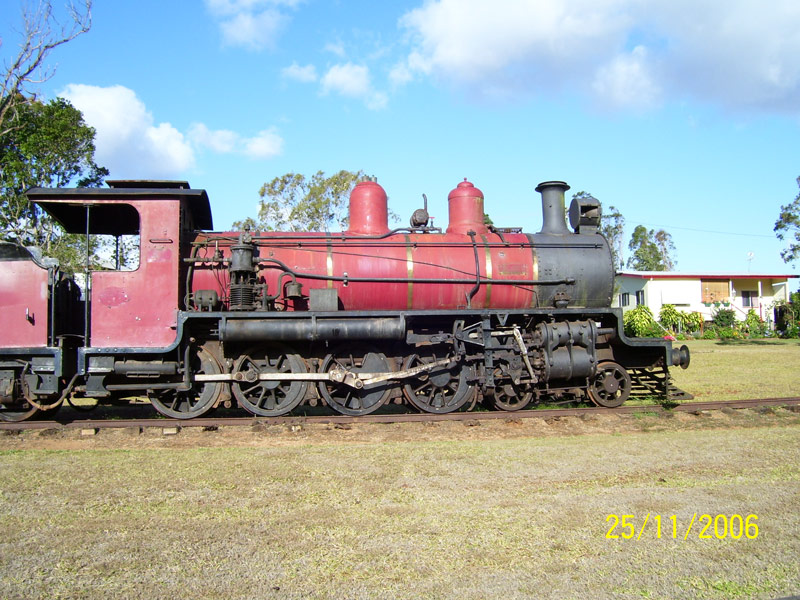 This view was kindly provided by Ken McHugh on his visit to Atherton on 25 November 2006.
Ken found No.812 to be stored operational, with all plates and backhead fittings removed for safekeeping.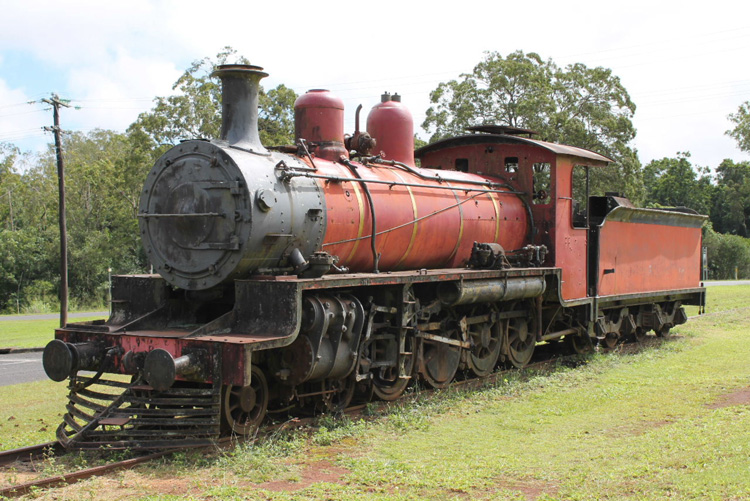 This more recent view of No.812 at Atherton was contributed by Joel Turner and is dated 11 May 2013.
No.812 has since been transported to the south of Queensland and is presently in storage at a Brisbane site.
References
Page updated: 19 October 2019