No.3 Bunyip

Of unknown builder!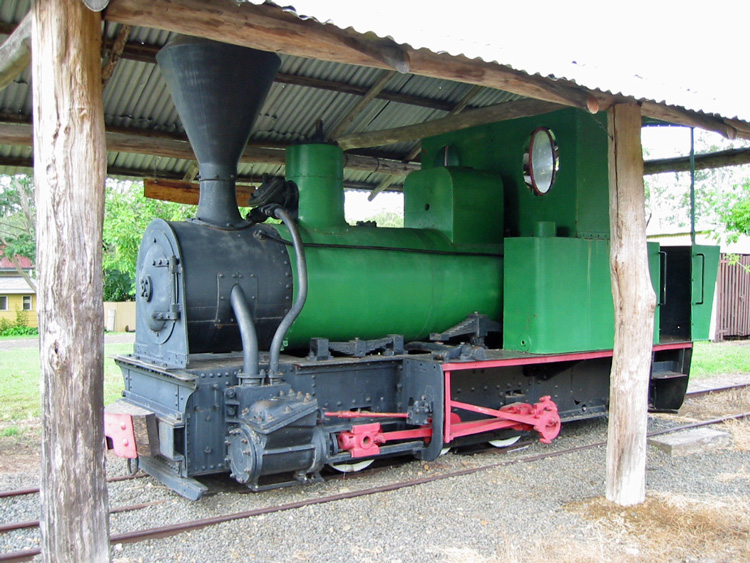 Bunyip is seen on display at Gin Gin on 29 January 2004.
No. 3 "Bunyip" is a 0-6-0WT locomotive which worked at the Gin Gin Mill, Wallaville. It is displayed under a weather roof at the Gin Gin & District museum, which is located at the disused Gin Gin railway station. There are no markings on the loco to identify the locomotive's builder, however the appearance of the locomotive and details such as the cylinder / valve gear design and oval windows in the spectacle plate suggest it is a European-built machine. c
John Browning has written an interesting history of Bunyip which featured in "Light Railways" magazine (Number 181, February 2005) and which investigated the locomotives provenance. John reports that Bunyip does not match the records of any locomotives built by the larger German manufacturers, and that the lack of builder's number stamps on the loco suggest that it is the product of a smaller German loco building firm. a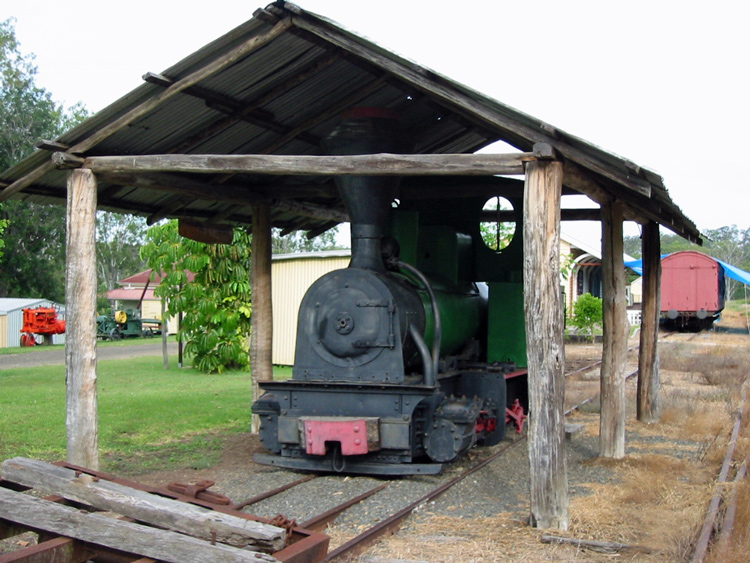 Another view of Bunyip lurking in its lair at Gin Gin. 29 January 2004.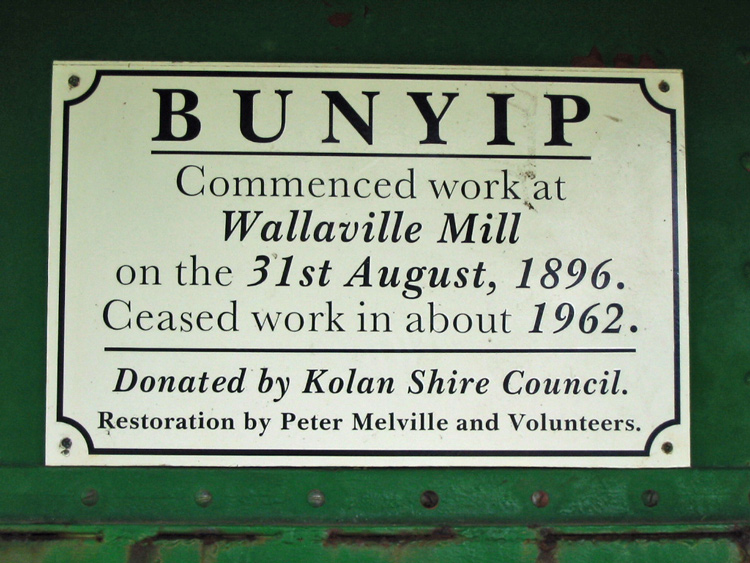 A view of the plaque attached to Bunyip. 29 January 2004.
References
a

'Light Railways - Australia's Magazine of Industrial & Narrow Gauge Railways', Number 181, February 2005.

Published by Light Railway Research Society of Australia Inc.

b

Light Railway Research Society of Australia Inc. Web site (as at 27/9/2013):

'Preserved Australian Sugar Cane Locomotives' list by John Browning (www.lrrsa.org.au/LRR_SGRc.htm)

c
Webmaster's observation or comment.
Page updated: 27 September 20
13