NGG16 No.127

Ex-South African Railways Beyer-Garratt locomotive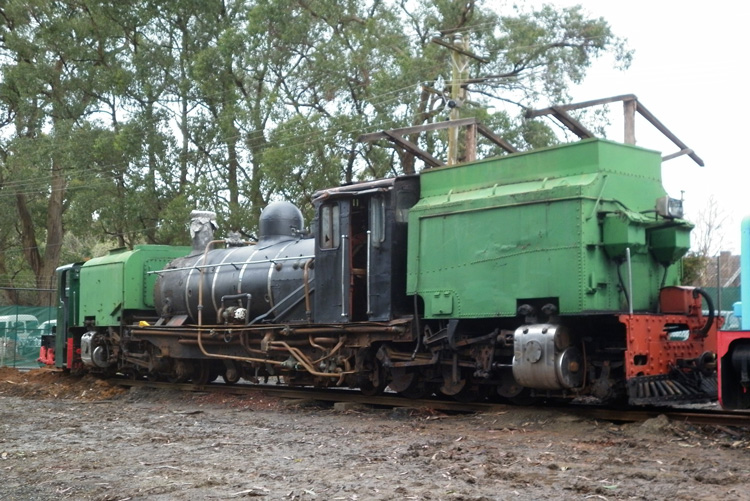 Max Bracher has kindly contributed this view of NGG16 No.127 on 28 July 2012, as newly delivered to the Puffing Billy Railway museum at Menzies Creek.
Builder

Manchester UK

Builder's Number & Year

7428 of 1951

Wheel Arrangement

2-6-2 + 2-6-2

No. in class

34

NGG16 No.127 is one of a class of 34 modern Beyer-Garratt articulated steam locomotives built for use on the South African Railways narrow gauge (2') lines. I understand No.127 and other NGG16 class locomotives were purchased in 1990 from the South African Railways by an individual for use on the private Alfred County Railway (ACR), which had taken responsibility for the Port Shepstone to Harding branch line and remained in operation for freight until 2001 and passengers until 2005.

No.127 was apparently sold to an enthusiast based in the UK and overhauled at the Alfred County Railway in 1996 for that purpose. The new owner permitted the locomotive to be used on the ACR prior to its intended transport to the UK, but when the time came to collect the locomotive, the deal apparently fell through.

No.127 and No.151 were the last two NGG16 locomotives in operation on the Alfred County Railway's 'Banana Express' tourist passenger train which ran from Port Shepstone to Paddock. No.127 subsequently sat in storage with many other class members at Port Shepstone, with the owner progressively selling them off one by one.

No.127 was acquired by the Emerald Tourist Railway Board for the Puffing Billy Railway in late 2011 and transported to Australia, together with a container load of spare parts stripped from a derelict NGG16 remaining at Port Shepstone. The spare parts were intended to assist in the restoration of sister NGG16 No.129 in the short term, while No.127 will provide the PBR with the option of restoring a second NGG16 at some future stage, if required. (I have provided more information about the South African Railways narrow-gauge lines and the NGG16 class locomotives on the page for sister NGG16 No.129, which has been regauged to 2'6", thoroughly rebuilt and returned to operation on the Puffing Billy Railway.) In the interim, No.127 is stored at the Puffing Billy Railway's Menzies Creek Museum.

Two images of sister No.138 in steam on the Welsh Highland Railway appear below, to give an impression of an NGG16 locomotive in operation. These images are copyright to Barrie Hughes and originally appeared on his excellent Welsh Highland Railway pages and are reproduced with permission.

<![if !supportMisalignedColumns]>
<![endif]>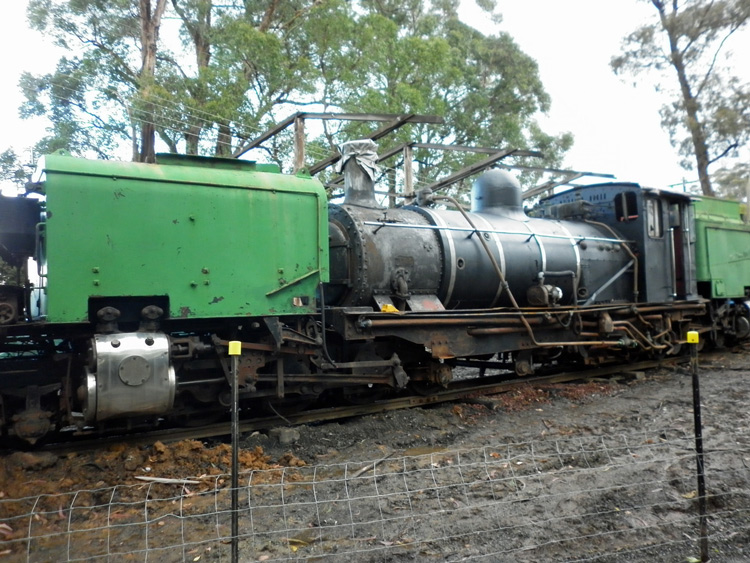 A second view of NGG16 No.127 at Menzies Creek on 28 July 2012, courtesy of Max Bracher.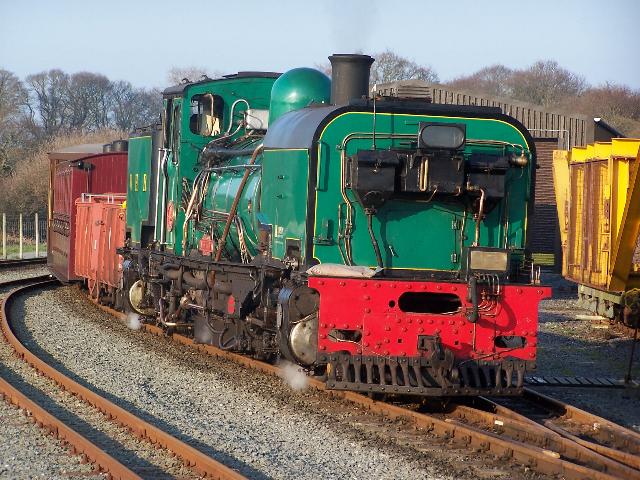 This view of 19 March 2005 shows sister NGG16 No.138 at Dinas on the Welsh Highland Railway.
This image is copyright Barrie Hughes and was captured on a Kodak DX6490 digital camera.
Image post processed using Iphoto+4 and displayed at 96dpi.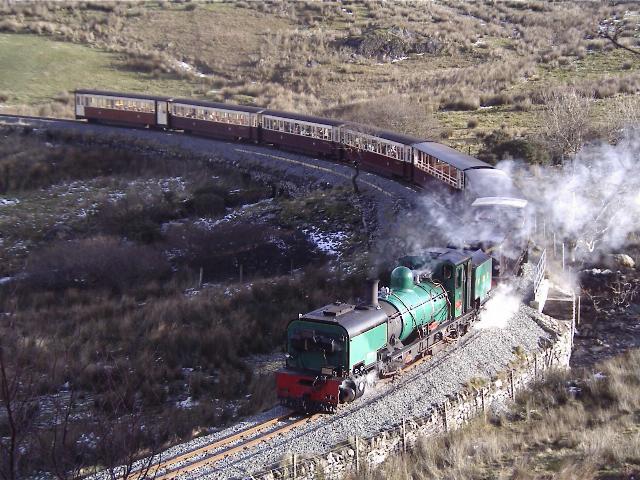 This view of 26 December 2004 shows NGG16 No.138 and diesel Castell Caernarfon at Ffridd Isaf curve on the Welsh Highland Railway.
This image is copyright Barrie Hughes and was taken on a Concord 3340z (3.1 Mega pixel) digital camera.
Image post processed using iPhoto Plus4 image correction technology and displayed at 96dpi
References
a

Dulez, J.A., 'Railways of Southern Africa 150 years',

Published by VIDRAIL Productions, 2012

b

'Light Railways - Australia's Magazine of Industrial &

Narrow Gauge Railways', Number 224, April 2012.

Published by Light Railway Research Society of Australia Inc.

News item on page 35.

c

Information provided by Trevor Heath via email,
12 March 2020
Page updated: 12 April 2020
| | | | | | | | | | | |
| --- | --- | --- | --- | --- | --- | --- | --- | --- | --- | --- |
| Government Railways: | | | | | | | | | | |
| Private & Industrial Railways: | | | | | | | | | | |