B 6

The only surviving Midland Railway Co steam locomotive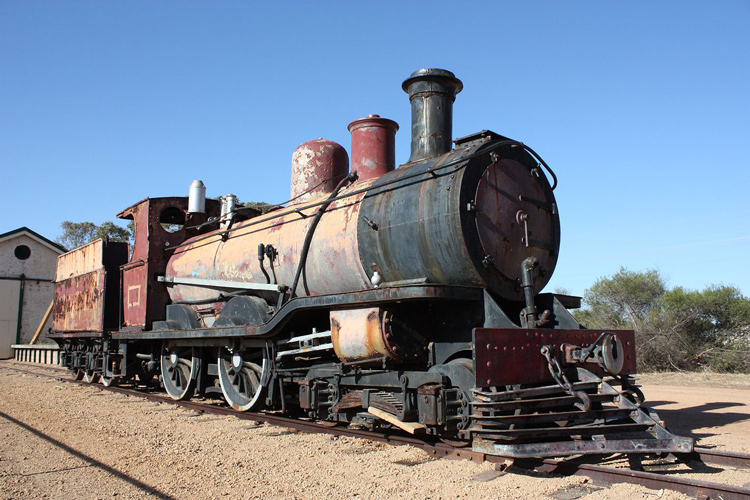 B6 is seen at Walkaway on 23 October 2010.
This photo is provided by Phil Melling.
This locomotive was built by Hawthorn Leslie & Co, Tyneside (builder's no. 2217 of 1891) for the Midland Railway Company of Western Australia. Intended for passenger services, the Midland Railway B-class were of a similar design to the contemporary WAGR T-class.
B 6 was withdrawn by the Midland Railway Co. in 1956 and subsequently plinthed at Geraldton under the ownership of the City of Geraldton. B 6 is now the only survivor of the Midland Railway Company's fine fleet of steam locomotives.
In 1995 B 6 was donated to the Swan Shire Council in Perth and moved to the Midland Workshops in 1999 under care of ARHS. a
B6 has since been relocated to Walkaway Station on the former Midland Railway Company route.
For further information about the Midland Railway Co. and their locomotives, probably the most authorative work is "The Midland Railway Company Locomotives of Western Australia" by Adrian Gunzburg, published by the Light Railway Research Society of Australia, Melbourne, 1989.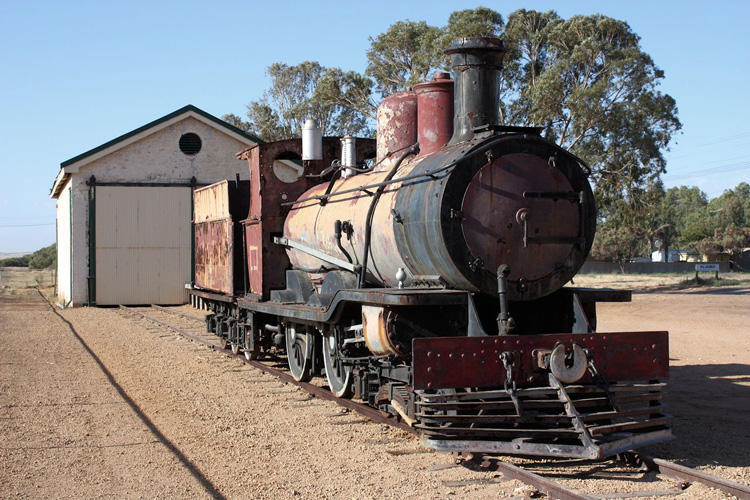 A second view of B6 at Walkaway on 23 October 2010, courtesy of Phil Melling.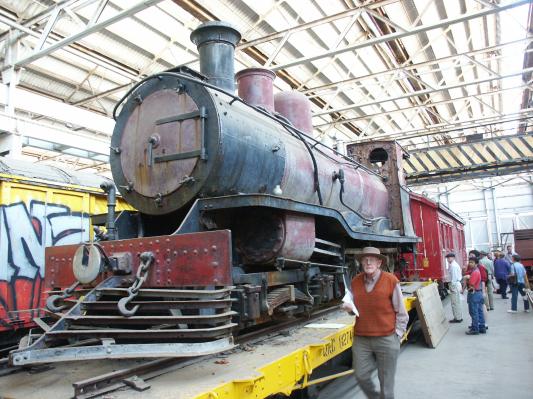 This photograph is kindly provided by Stuart Jackson, and shows B6 at the Midland Workshops Open Day on 3 November 2002.
References
| | |
| --- | --- |
| a | Gray. W. K., 'Guide to Rail Transport Museum, Bassendean, Western Australia', Australian Railway Historical Society W. A. Division, First Edition November 1999. |
| b | "The Midland Railway Company Locomotives of Western Australia" by Adrian Gunzburg, published by the Light Railway Research Society of Australia, Melbourne, 1989. |
| c | Webmaster's observation or comment. |
Page updated: 12 August 2012