B13 No.161

A fascinating survivor on the Normanton-Croydon Railway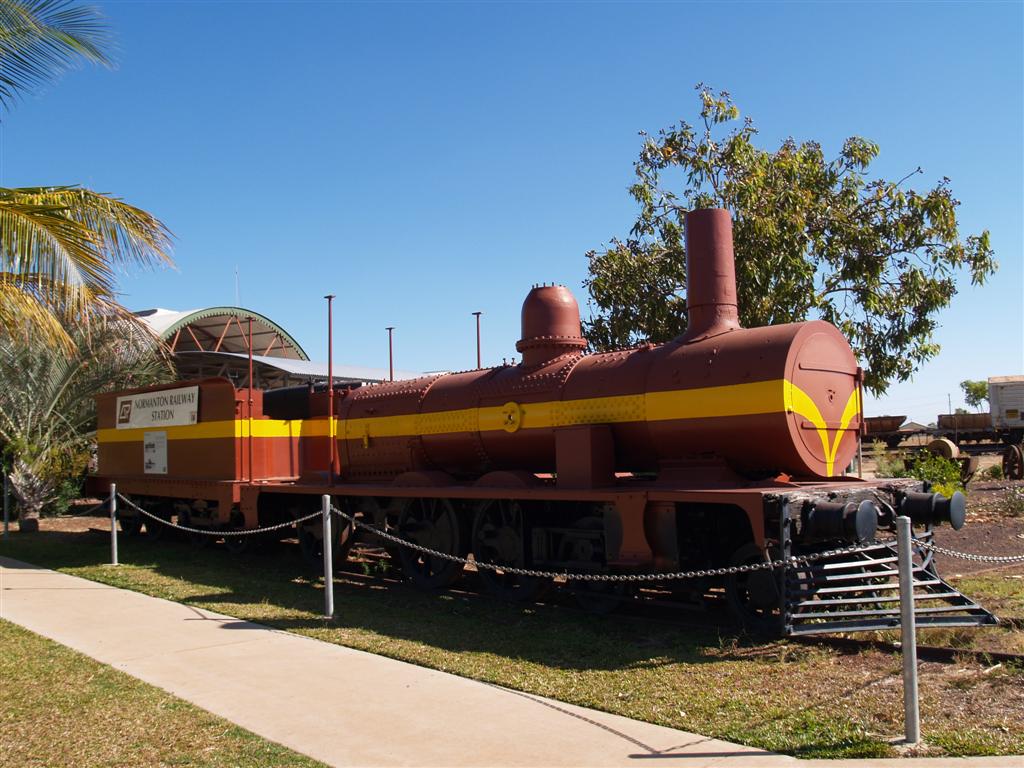 No.161 displayed at Normanton Station - 1 September 2008. Photo courtesy of Dan Van Scherpenseel.
No.161 was built in 1885 for the Queensland Railways, and was transferred to the isolated Normanton - Croydon Railway in 1894/5. It is an example of the long-wheelbase B13 design, and the smokebox saddle suggests it may have been last fitted with a high-pitched boiler.
No.161's original boiler was transferred to the Croydon pump where it remains derelict to this day, although the firebox has been scrapped. A second boiler was sold into the Stanhills tin field (near Croydon) in 1926 and the boiler from No. 234 substituted. This third boiler was later jacked out of the locomotive and taken to Croydon. The frames, ashpan, wheel and tender remained at Normanton railway station for many years. a
No.161 has now been reunited with its original low-pitch boiler, painted in Gulflander livery and placed on display at the front of the Normanton Station. b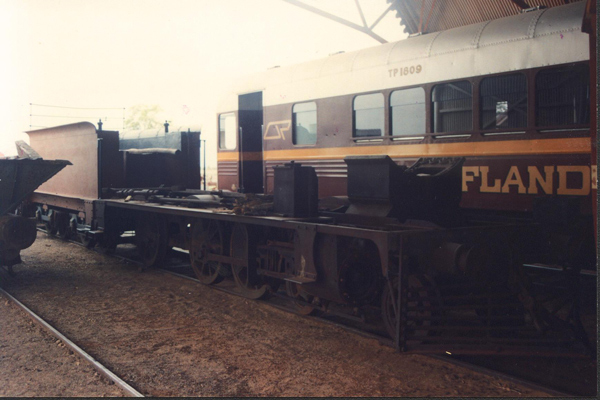 This photo is kindly provided by Murray Lawrence and shows the remains on No.161 at Normanton in January 1993.
At this stage a boiler had yet to be refitted.
Sitting proud is the raised smokebox saddle used when high-pitched boilers were fitted to B13 locomotives.
References
a

Knowles, J. W. 'Lonely Rails in the Gulf Country - The story of the Normanton - Croydon Railway and the Gulflander', Revised second edition 1993, published by J. W. Knowles and distributed by the Australian Narrow Gauge Railway Museum Society, PO Box 270, Brisbane 4002.

(Appendix 4, Page 58)

c
Webmaster's observation or comment.
Page updated: 5 November 2012