B12 No.28

A fascinating survivor on the Normanton-Croydon Railway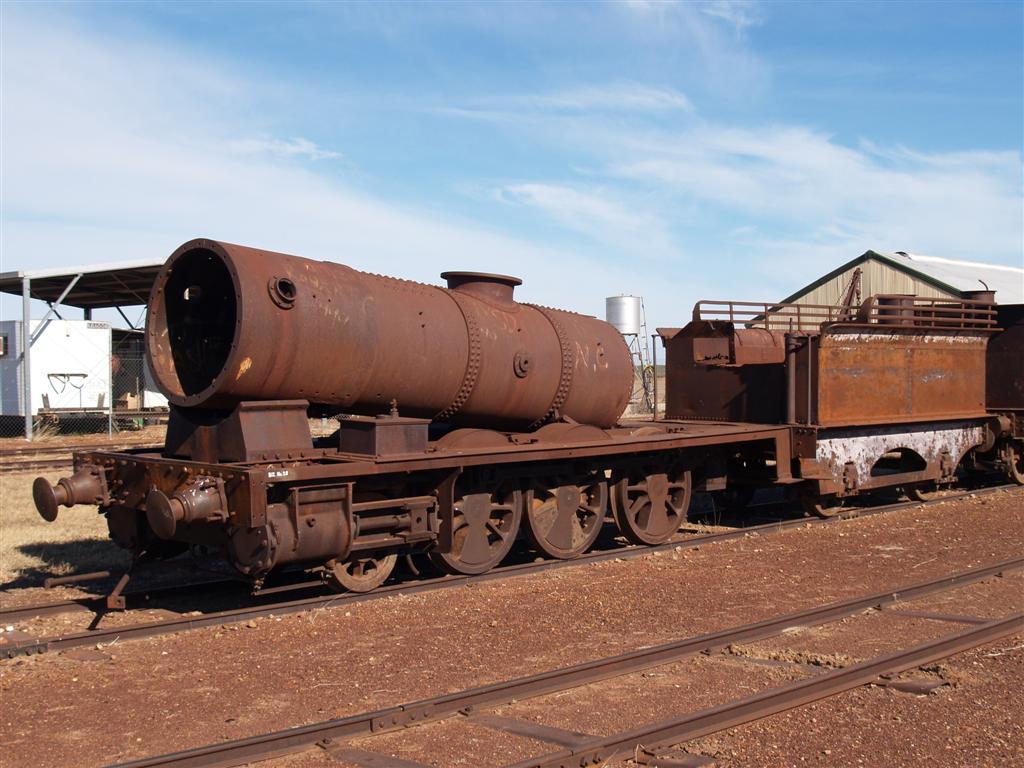 No.28 in the Normanton station yard - 14 August 2008. Photo courtesy of Dan Van Scherpenseel.
No.28 was built in 1875 for the Queensland Railways, and was transferred to the isolated Normanton - Croydon Railway in 1901. After No.28 was withdrawn from service, the boiler was repaired & sold to a mine at Croydon in 1931. The wheels, frames, ashpan and tender remain derelict at Normanton. a Photos show miscellaneous loco components laying by the sidings, presumably removed by railway fitters long ago. b
Today, B12 No.28 remains as one of the fascinating relics on the Normanton-Croydon railway, where remoteness has saved it from the scrapheap. b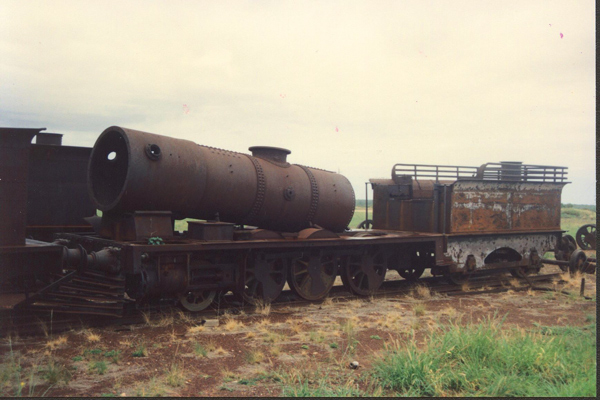 The remains of No.28 at Normanton in January 1993. This photo is courtesy of Murray Lawrence.
References
a

Knowles, J. W. 'Lonely Rails in the Gulf Country - The story of the Normanton - Croydon Railway and the Gulflander', Revised second edition 1993, published by J. W. Knowles and distributed by the Australian Narrow Gauge Railway Museum Society, PO Box 270, Brisbane 4002.

(Appendix 4, Page 58)

b
Webmaster's observation or comment.
Page updated: 5 November 2012