Alison

Andrew Barclay, Sons & Co. b/n 1738 of 1923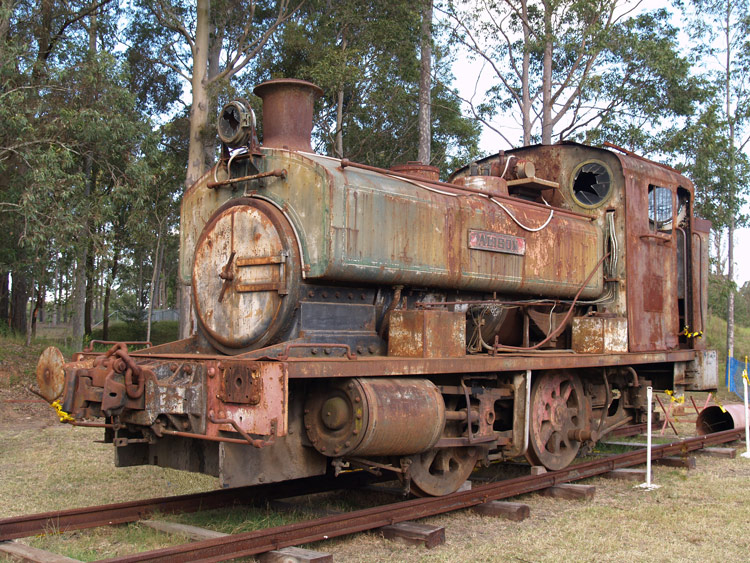 This view shows Alison newly-arrived at the Richmond Vale Railway and plinthed in the grounds of museum. (18 April 2010).
Alison was built by Andrew Barclay, Sons & Co. at Kilmarnock, Scotland, as their builder's number 1738 of 1923 (a) to a common industrial locomotive design supplied by that company. Alison was purchased second-hand but virtually new from the Silicate Construction Company of London by Goninan & Company, Newcastle NSW, and then resold to the operators of Cessnock No.1 Colliery at Kalingo.
Alison was later sold to John Lysaghts (steel rolling mill operators) in 1933 for shunting duties at their Newcastle plant, and later transferred to Lysaghts' Port Kembla operations.
Following retirement, Alison (and fellow Lysaghts shunter Kathleen) were donated to the NSWRTM in 1972 and placed on display at the Enfield museum site. (b) Together with other exhibits, she moved to the NSWRTM's new Thirlmere site in 1975. At this stage Alison wore an attractive lined apple green livery, however she deteriorated rapidly due to exposure to the elements and was rather rust-streaked by 1983, at which stage it was shunted out of view onto the NSWRTM long-term storage sidings in 1983. (c)
Alison was relocated to the Richmond Vale Railway Museum site at Richmond Main Colliery on 9 November 2009 and placed on display within the colliery grounds. Cosmetic static restoration is now underway. (d)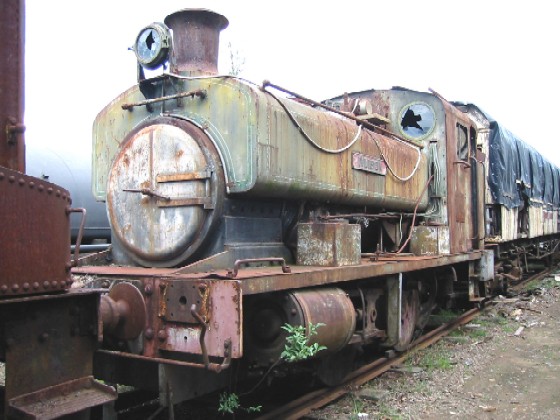 This view shows Alison hiding from public view on the storage sidings at Thirlmere on 17 March 2003.
Various components such as the side rods are stored within the cab.
References
| | |
| --- | --- |
| a | L. Oberg, 'Locomotives of Australia', published by J. W. Books Pty Ltd, Brookvale NSW. 1982 reprint |
| b | Eardley, G. H. 'Locomotives: A Guide - Enfield Railway Museum', published by the NSWRTM, 1973. |
| c | Personal comment or observation. |
| d | Email from J. Mullier received on 7 October 2010 |
Page updated: 22 May 201
1