A2 995

ARHS Museum, North Williamstown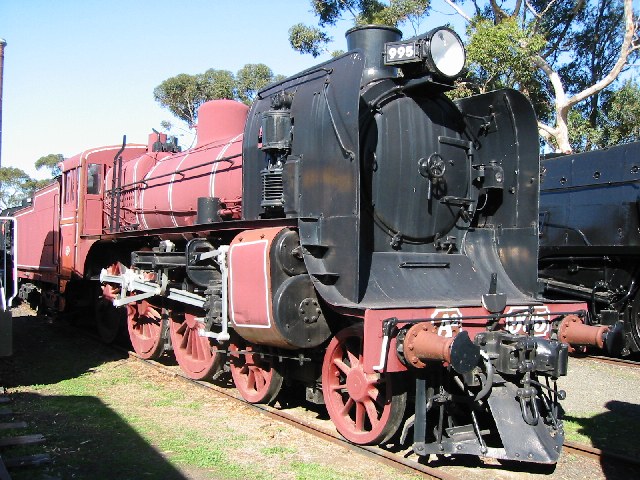 A2 995 displayed at the ARHS Museum at North Williamstown on 10 May 2003.
A2 995 represents the later version of A2 express passenger locomotive with Walschaerts valve gear and smoke deflectors. It makes for an interesting comparison with the earlier Stephenson valve gear variant represented by A2 884.
A2 995 is displayed among the exhibits at the Australian Railway Historical Society (ARHS) Railway Museum at North Williamstown.
References
Page updated: 4 June 2014