58 Class

Surviving components only...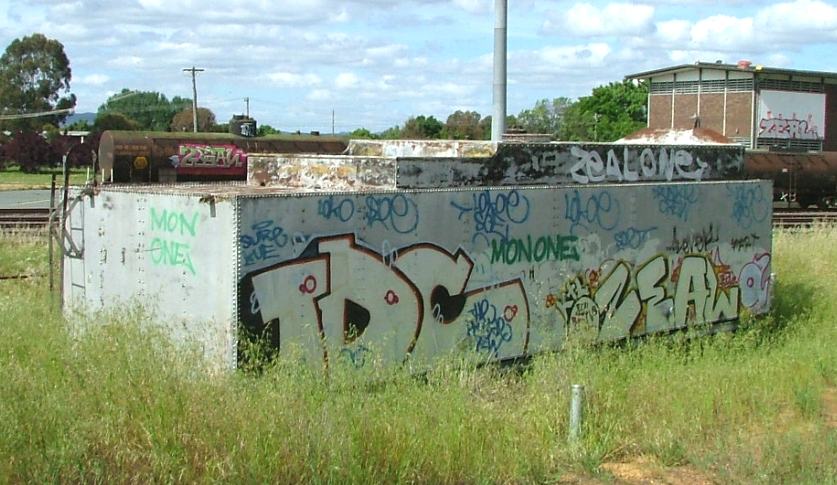 David Bromage has kindly provided this photo which shows 5808's tender tank at Canberra on 6 November 2005.
The D-58 class was designed as an improved version of the earlier D-57 class 4-8-2 heavy good locomotives, retaining a 3 cylinder design but using rack-and-pinion valve timing instead of Gresley conjugating valve gear. 25 locomotives were planned however only 13 D-58 class locomotives were completed, with the construction program cancelled due to poor performance of the delivered locomotives and a policy change favouring diesel rather than steam traction.
The 13 completed D-58 class were all were withdrawn after short lives and regrettably none were preserved. However many D-57 and D-58 class tenders were retained as water tankers, permanently coupled back-to-back in pairs. One of these tenders is now preserved by the DSR&M at Dorrigo, and 5808's tender tank is survives at Canberra station as a diesel fuel bunker.
Other surviving D-58 components include an example of the large cylinder & smokebox saddle castings for the 3-cylinder front-end, which were stored (prior to NSWRTM upgrading in 2009-2010) within the workshop area at the NSWRTM Thirlmere. These appeared to be unused and presumably would have came from one of the 58-class locos that had not been assembled. Hopefully these will one day be cleaned-up and placed on display - perhaps on a freight wagon - as an example of the heavy engineering involved in steam locomotive construction. Other D-58 class components that were on display at the NSWRTM prior to upgrading included two cabs (from 5814 & 5815) which were welded back-to-back to form a picnic shelter, and the driving / crank axle.
A 58-class boiler apparently also survives at a sawmill at Deepwater, NSW.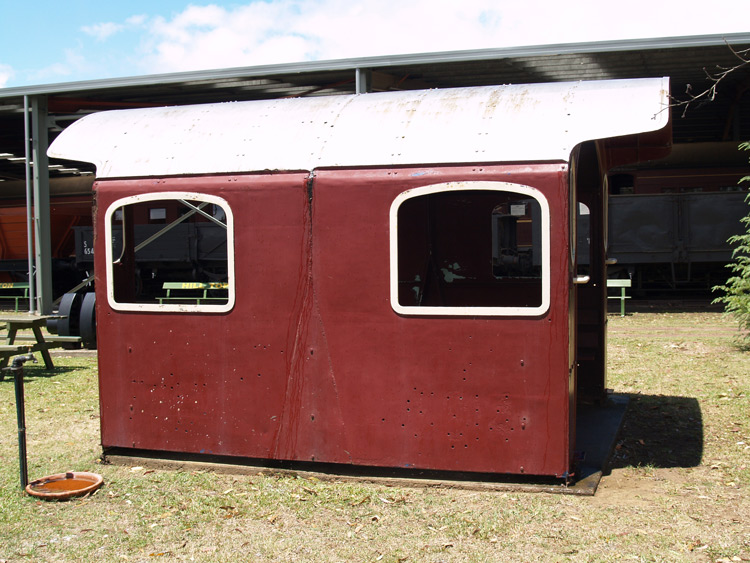 5814 & 5815 cabs welded back to back to form a picnic shelter. It is apparent from the rust marks that the brass numbers had been attached for some years.
5814 & 5815 were never completed so presumably these components were among those lying around at termination of the D-58 class build project.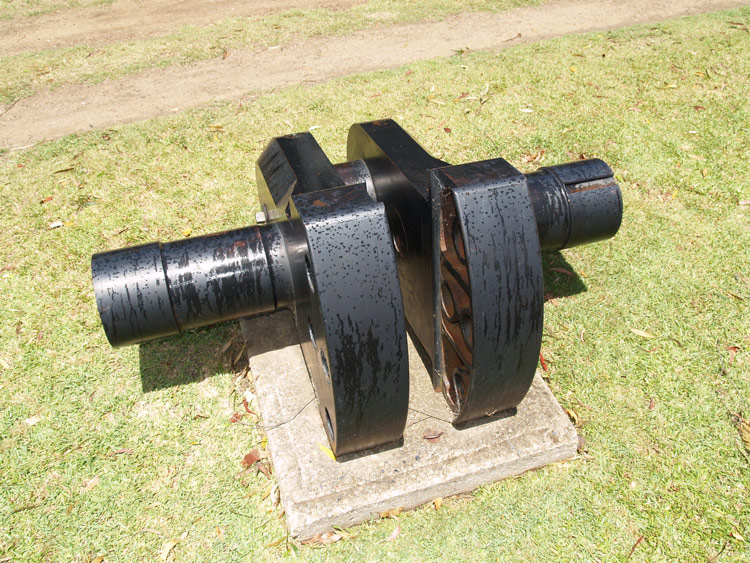 This crank-axle from a 3-cylinder locomotive was on display at the NSWRTM.
It would have been for either a D-57 or D-58 class locomotive.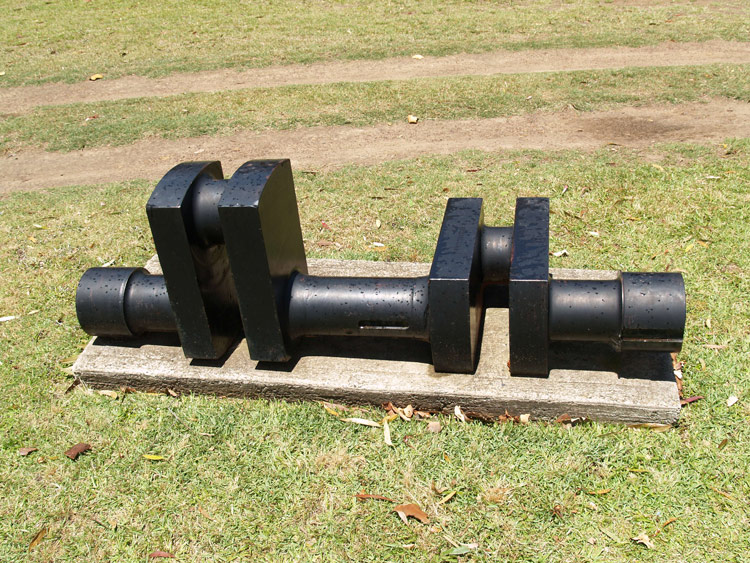 In comparison to the picture above, here is the crank axle for a 2-cylinder (inside cylinder) locomotive.
(I don't know what type of locomotive this came from, but presumably not a D-58 or D-57!)
Page updated: 17 November 2010