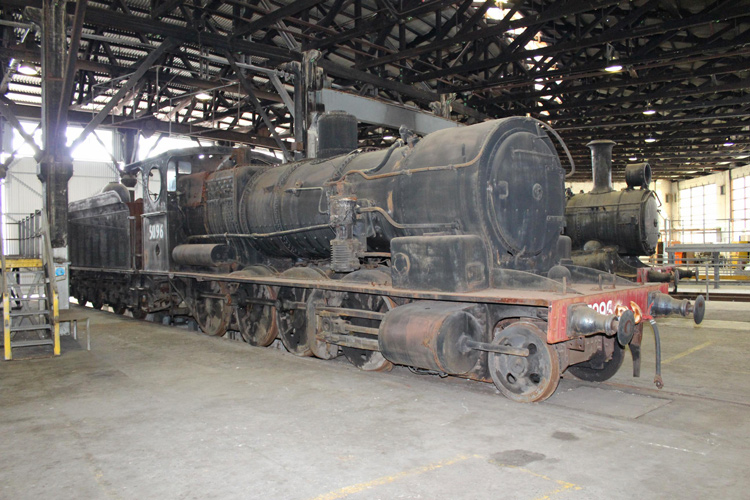 5096 (sans chimney) stored in the Broadmeadow roundhouse on 15 December 2012, with thanks to Jeff Mullier for contributing this photo.
(5096's chimney was found to be loose during preparation for rail transfer to Broadmeadow, so it had been removed for safe transport.)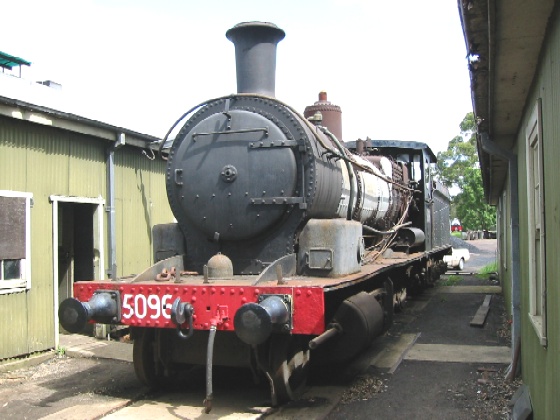 5096 on the Restoration Road in the workshop area of the NSWRTM, Thirlmere on 17 March 2003.
At the time it was being assessed for possible restoration to operation, but the boiler was found to have severe corrosion pitting.
This area at Thirlmere has since been completely redeveloped as the entrance hall of the new Trainworks museum.
References
Page updated:  10 August 2015