3830

Restored to operation by the Powerhouse Museum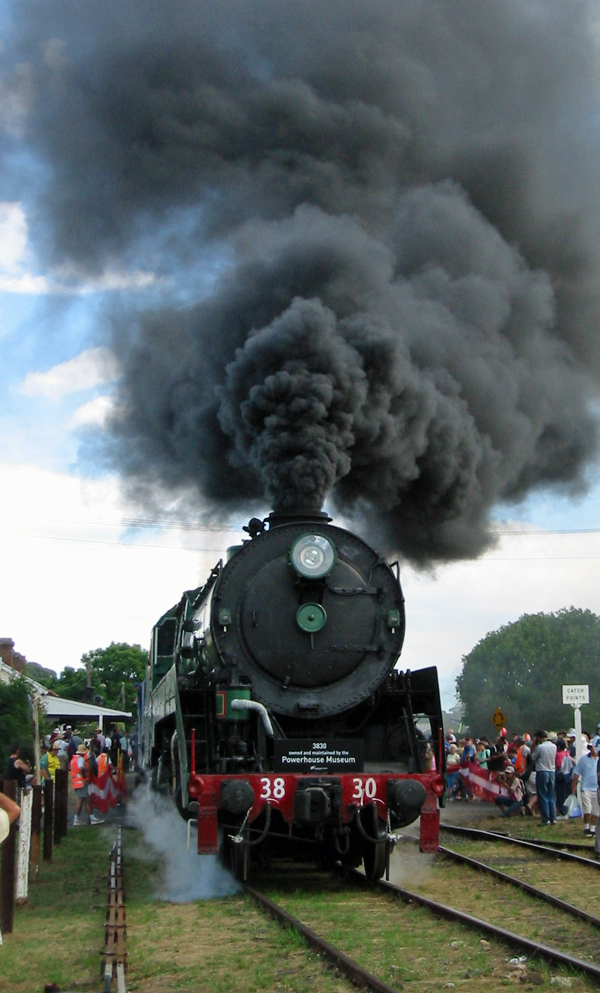 3830 and 3801 make a dramatic departure from Thirlmere on 5 March 2006

with the return to Sydney Central of the Thirlmere Flyer after a successful NSWRTM Festival of Steam

.

The headboard reads "3830 owned and maintained by the Powerhouse Museum".

3830 was built in 1949 by the NSWGR at Sydney's Eveleigh Workshops as the last of 25 semi-streamlined members of the 38-class (locos 3806-3830) which followed the original 5 streamlined 38-class locomotives 3801-3805. Of this second batch of 25 locomotives, the 13 even-numbered examples were built by the NSWGR Eveleigh Workshops and the 12 odd numbered locomotives by the NSWGR Cardiff (Newcastle) Workshops.

3830 was reserved for the Powerhouse Museum upon withdrawal by the NSWGR and was stored for many years with the NSWRTM collection at Enfield and later at Thirlmere. Around 1988 it was towed to the Eveleigh workshops for restoration to operation by the Powerhouse Museum, supported by volunteers. 3830 returned to service in 1997 and is now housed at the NSWRTM Thirlmere. The restoration paid high attention to authenticity, for example 3830 retains a rivetted tender tank, whereas 3801 now carries a welded tender tank.

UPDATE: 3830 was withdrawn from operation following crown stay damage on 2 July 2009. Boiler repairs are underway.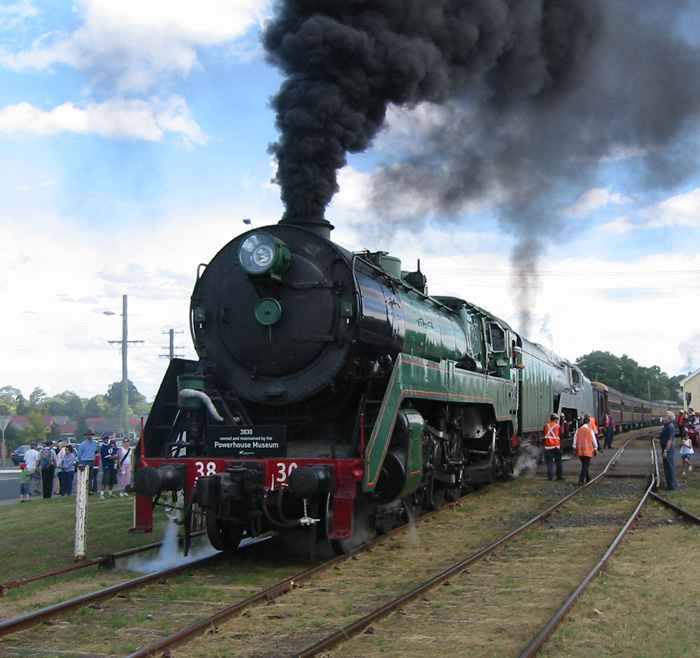 Another view of 3830 and 3801 departing Thirlmere on 5 March 2006.
Many a happy time the webmaster has witnessed steam departures from this location!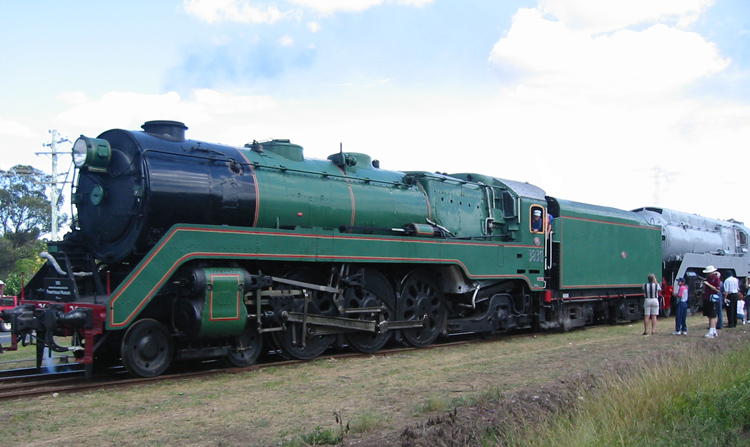 3830 and 3801 (in "Grey Nurse" livery) prepare to depart Thirlmere for Sydney Central on 5 March 2006.
A large crowd of onlookers await departure time.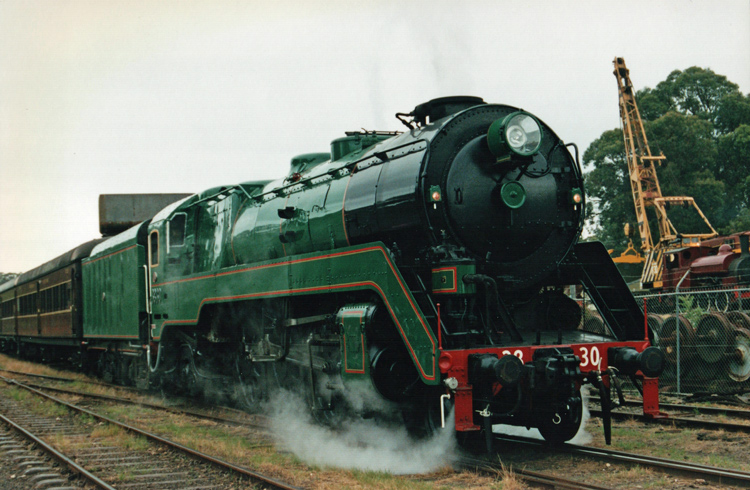 This old scanned photo shows 3830 at Thirlmere at the NSWRTM Festival of Steam on 1 March 1998.
Stevo can be seen in the background, having recently been restored by the NSWRTM under contract.
Cabside view. The builder's plate reads "The Department of Railways New South Wales 1949".
Photo date: 2 March 2014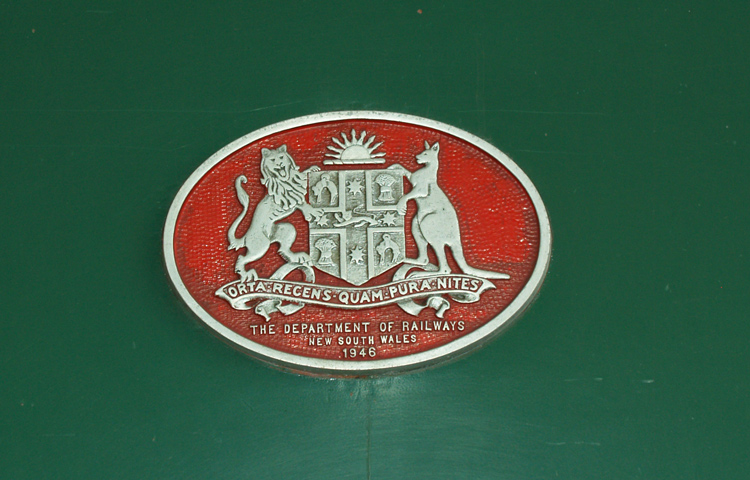 3830 is paired with tender tab 3813 and hence the tender builder's plate shows 3813's build year of 1946 rather than 3830's build year of 1949.
Photo date: 2 March 2014.
References
a

"A Compendium of New South Wales Steam Locomotives" compiled by Alex Grunbach, published by the

Australian Railway Historical Society, New South Wales Division, 1989.

b

Webmaster's observation or comment
Page updated: 8 March 2014