3820

Static exhibit at Trainworks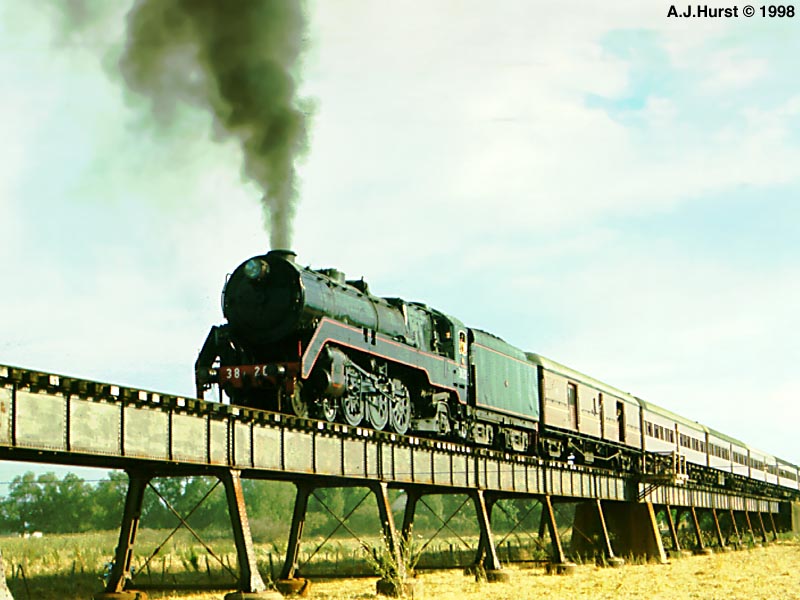 This photo is courtesy of John Hurst and dated: 1973.
Caption: '3820 on the Wagga Wagga viaduct.'
3820 emerged from the NSWGR's Eveleigh Workshops in 1947 as one of 25 semi-streamlined members of the 38-class (locos 3806-3830) which followed the original 5 streamlined 38-class locomotives 3801-3805. Of this second batch of 25 locomotives, the 13 even-numbered examples were built by the NSWGR Eveleigh Workshops and the 12 odd numbered locomotives by the NSWGR Cardiff (Newcastle) Workshops.
3820 was the final member of the class in regular NSWGR service. Fortunately it was retained for preservation and entered the NSWRTM collection at Enfield depot as an operational exhibit. However repairs were becoming due and 3820's last journey under steam came in 1974 when it delivered several NSWRTM exhibits from Enfield to the new Thirlmere site in 1974 under a temporary boiler certificate.
3820 is now a key exhibit at the Trainworks Museum, Thirlmere. Here it retains its aged but authentic lined black livery and is displayed at the head of a mail train on the platform road.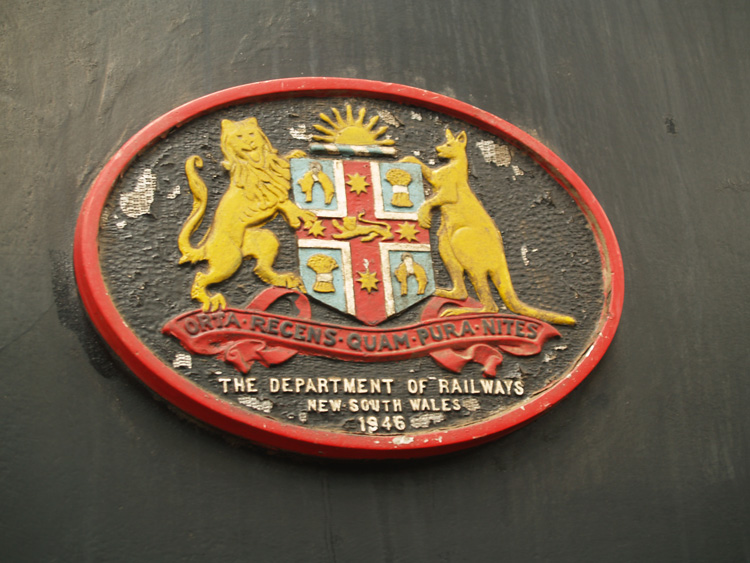 This NSWGR crest is carried on 3820's cabside

.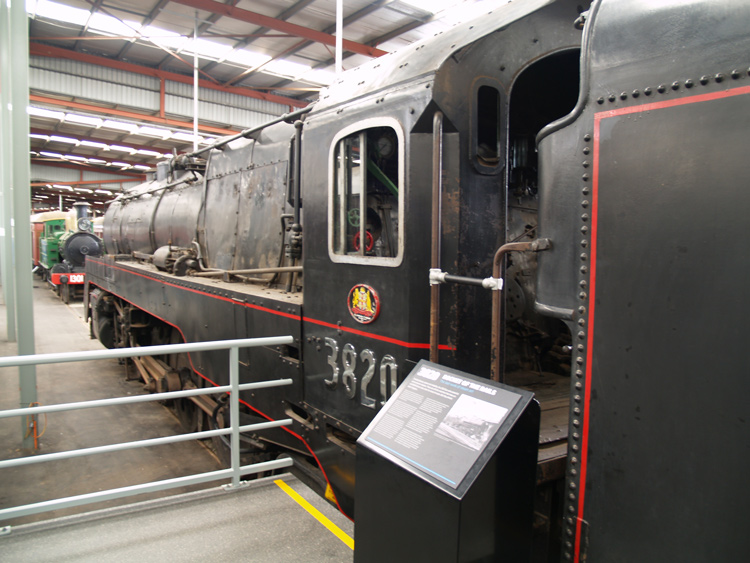 3820 displayed at Trainworks.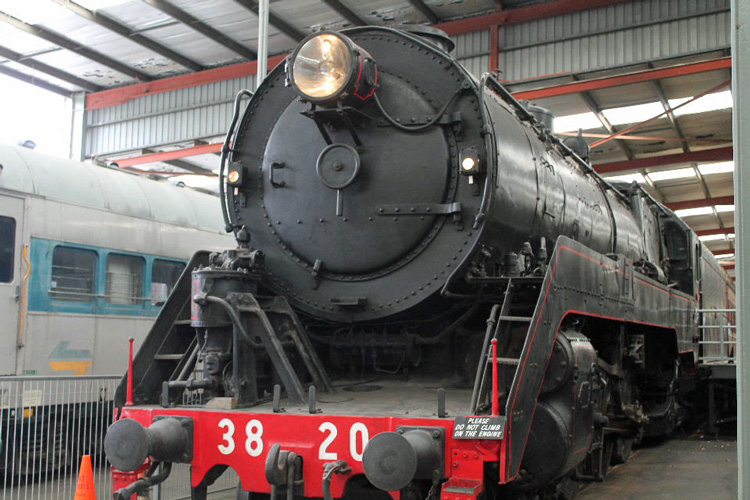 Joel Turner has kindly contributed this view of 3820 at Trainworks on 10 December 2012.
The headlight and marker lights have been wired to give the locomotive a more realistic display.
References
a

"A Compendium of New South Wales Steam Locomotives" compiled by Alex Grunbach, published by the

Australian Railway Historical Society, New South Wales Division, 1989, pp.92 & 138.

b

Webmaster's observation or comment
Page updated: 19 March
2013