3137

Former NSWRTM "Loop Line" stalwart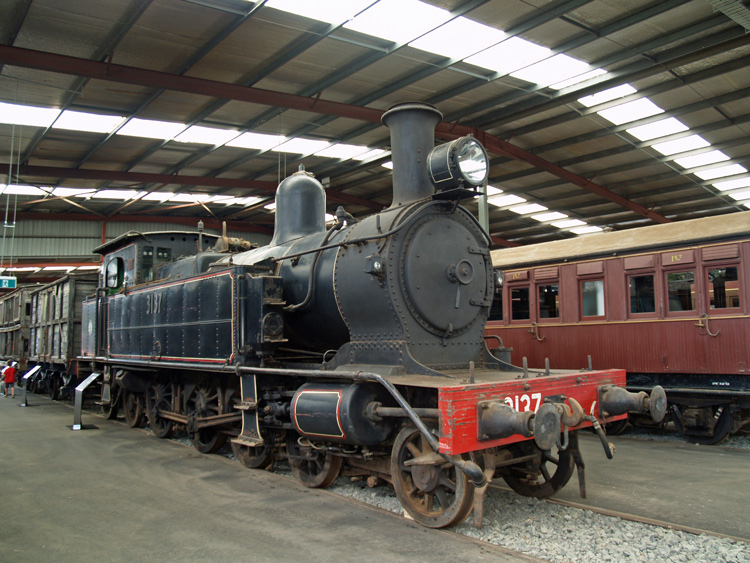 3137 is seen on static display at Trainworks, Thirlmere in March 2011.
Along the running plate is a pipe for connection to an auxiliary water wagon; this was fitted during 3137's preservation career at Thirlmere
but does replicate a modification to class members working on the Merriwa branch in NSWGR days.
Close inspection shows the wooden front buffer beam was replaced at some stage with a composite built up from smaller sections.
This locomotive is one of 145 members of the (S) 636 class of passenger tank engines, which were the backbone of Sydney suburban services prior to electrification. It was built by the NSW Government Railways at their Eveleigh Workshops (builder's number 134 of 1917) and originally numbered S 1065, later becoming 3137 in the NSWGR 1924 renumbering scheme.
3137 had been a stalwart of the NSWRTM operating fleet during the 1970's and 80's and regularly hauled the Museum's "Loop Line" train between Picton, Thirlmere and Buxton. Unfortunately deteriorating boiler condition eventually caught up with 3137 and it was retired from operation in the early 1990's. 3137 has since been statically presented in the display hall at the NSWRTM. It is now an exhibit in the Trainworks museum at Thirlmere.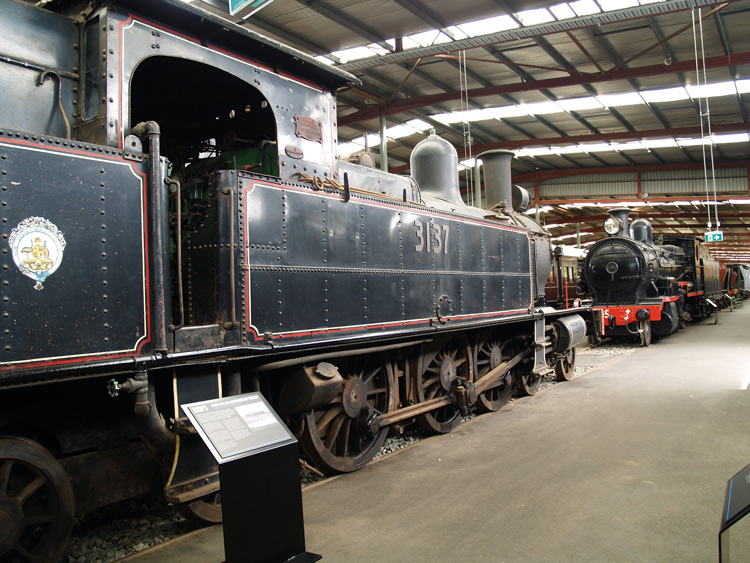 Rear view of 3137 in the display hall at Trainworks, Thirlmere. 7 January 2012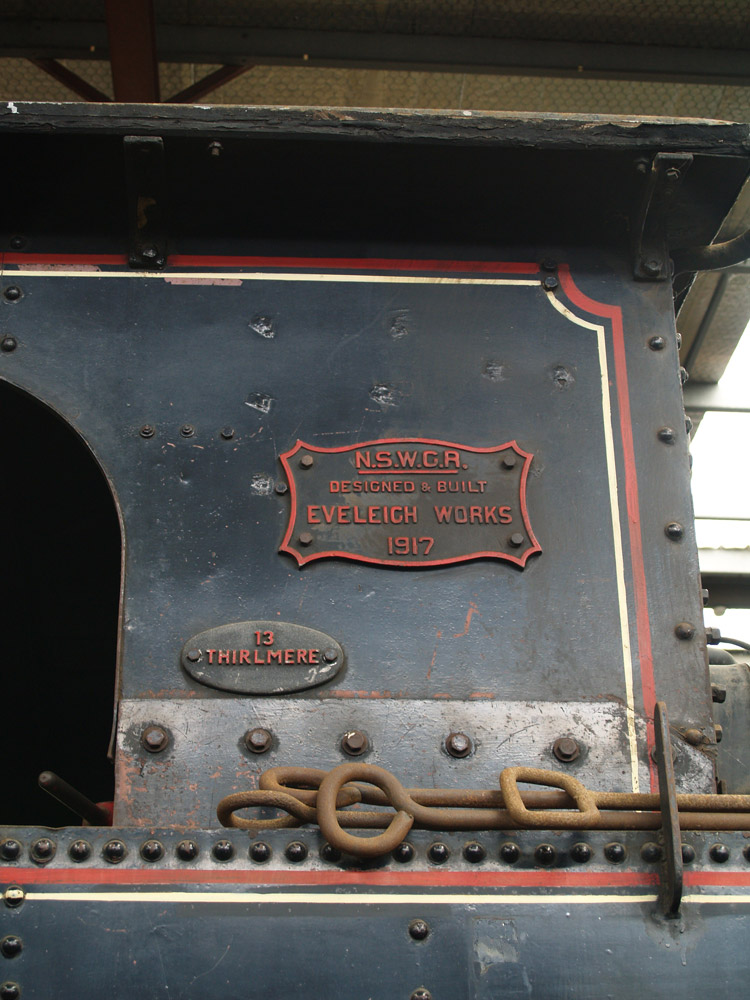 Detail of 3137's builder's plate affixed to the cabside, together with firing irons.
The more recent "13 Thirlmere" shedplate dates from the NSWRTM's relocation from Enfield to Thirlmere in 1975,
leading to the establishment of a new locomotive depot at that location. 7 January 2012.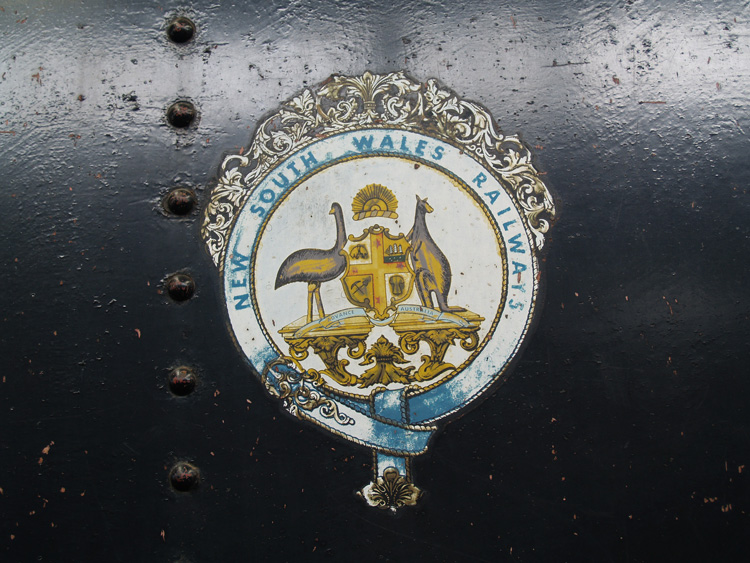 New South Wales Railways transfer on the bunker. 7 January 2012.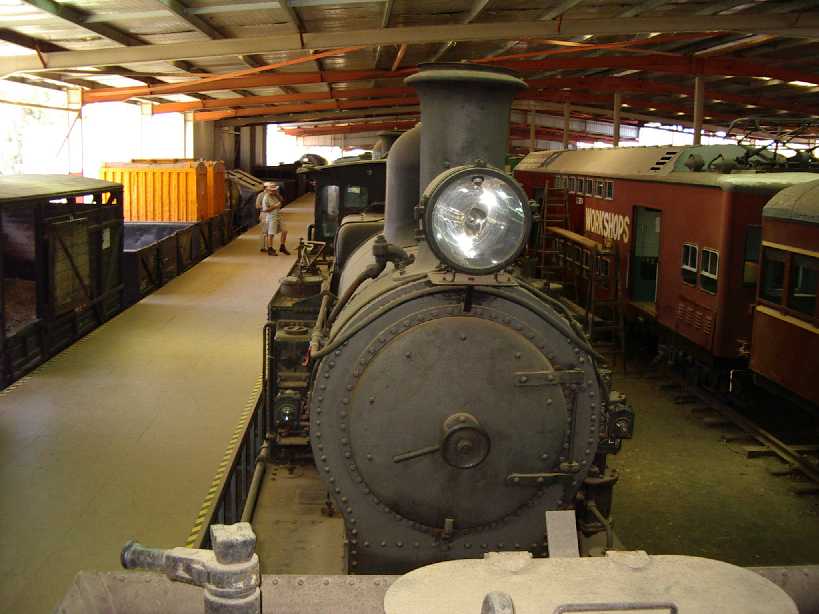 This interesting front-end view was contributed by Paul Bird and shows 3137 in the display hall at the NSWRTM.
References
| | |
| --- | --- |
| a | "A Compendium of New South Wales Steam Locomotives" compiled by Alex Grunbach, published by the Australian Railway Historical Society, New South Wales Division, 1989, pp.142. |
| b | Webmasters observation or comment |
Page updated: 13 July 2012