3016T

Canberra Railway Museum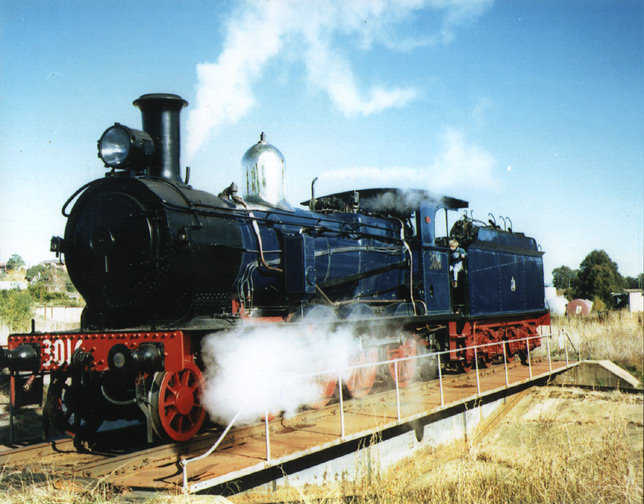 3016T in Prussian Blue livery rides the turntable at Queanbeyan, NSW in 1994.
My thanks to Shaun Barker for contributing this photo.
Builder

Beyer Peacock & Co, Manchester

Builder's Number & Year

4459 of 1903

Wheel Arrangement

4-6-0

No. in class

(C)30T class – 77

(C)30 class – 68
This locomotive was built by Beyer Peacock & Co, Manchester as one of the initial order for 35 locomotives of the S 636 class with 4-6-4T 'Baltic' configuration for Sydney suburban passenger duties, originally carrying the number S 651. This very successful design was repeated with further deliveries from Beyer Peacock and the NSWGR Eveleigh Workshops, with the class growing to 145 members. These engines became the (C)30 class in the 1924 renumbering scheme.
Following the electrification of the Sydney suburban system, 3016 became one of 77 class members converted from 4-6-4T to 4-6-0 tender configuration for mixed traffic use on country branch lines. The converted locomotives were known as the (C)30T class to differentiate them from the remaining 68 (C)30 class tank engines, with the 'T' denoting 'tender'. The (C)30T class replaced various older 4-4-0 and 2-6-0 locomotives at country depots; indeed many (C)30T's were allocated second-hand bogie Baldwin or 6-wheeled tenders from the obsolete locomotives they were displacing. The first conversion was 3088 outshopped in July 1928 and the final conversion was completed in 1933.
3016T is one of 29 (C)30T class locomotives that were further modified with a superheated boiler which significantly improved both power and fuel efficiency. In addition, piston vales replaced the original slide valves and the wooden front buffer beam was upgraded to steel. Superheated (C)30T locos such as 3016T were generally paired with Beyer-Peacock 3650 gallon bogie tenders originally supplied with the majority of (C)32 and (D)50 class locomotives.
3016T and saturated 3102T were saved for preservation by the Australian Railway Historical Society (ACT Division) and have been resident at the Canberra Railway Museum since the mid-1970's. 3102T was their original running locomotive but was withdrawn by the mid 1980's, at which stage 3016T was restored to operation in its place, serving on regular tourist trains along the Cooma line to Michelago together with other destinations. 3016T wore an attractive Prussian Blue livery with red wheels from the late 1980's through the 1990's, giving the locomotive a distinctly German look.
3016T was dismantled for overhaul during 2003 and transferred to the NSWRTM Thirlmere for contract overhaul in late 2004. At completion of its overhaul, 3016T began running-in duties at the NSWRTM Steam Extravaganza in September 2006 prior to a number of mainline tours and later transfer back to Canberra. In more recent times it has received an authentic black livery.
For further information and historical photographs of the (C)30 class locomotives, readers are directed to Ron Preston's excellent book 'Standards In Steam - The 30 Class' published by the New South Wales Rail Transport Museum.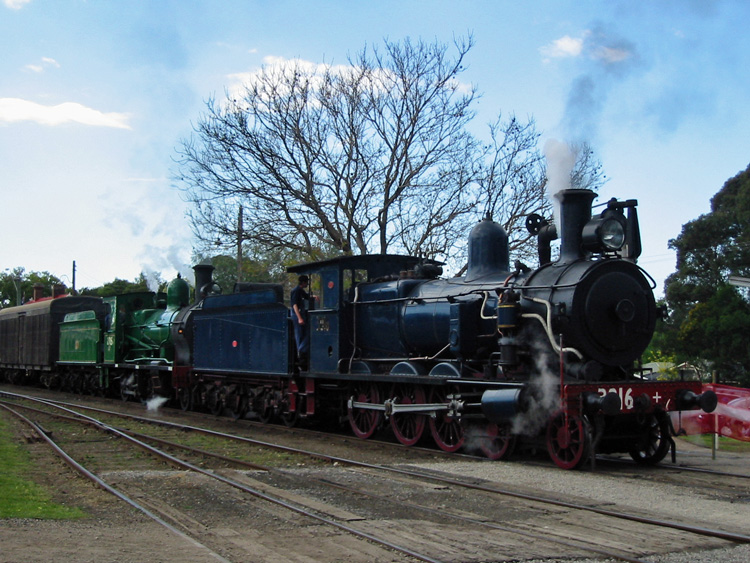 3016T and 2705 paired on a demonstration freight at the NSWRTM, Thirlmere on 17 September 2006.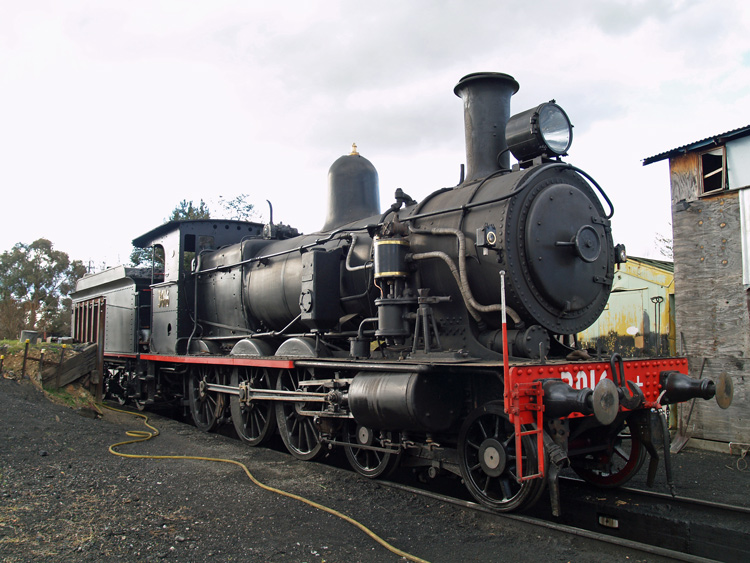 Now wearing authentic unlined black livery, 3016T awaits its next steaming at the Canberra Railway Museum.
Date for this & following photos: 5 August 2012.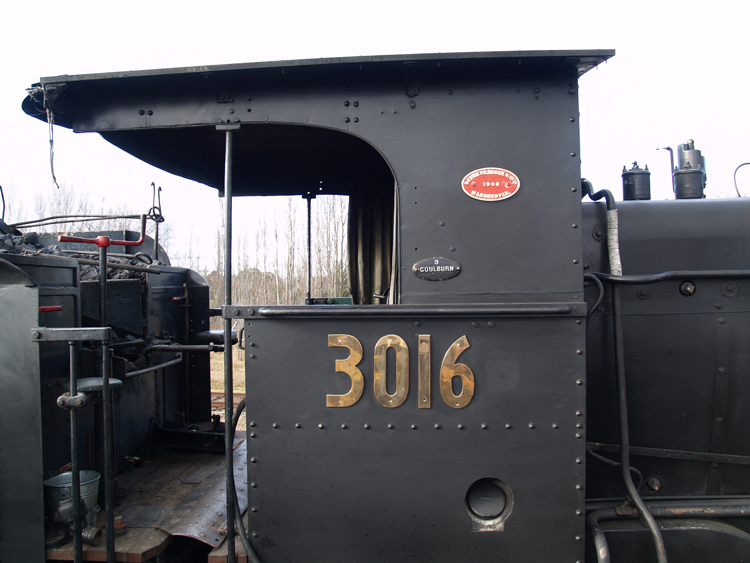 Cab detail.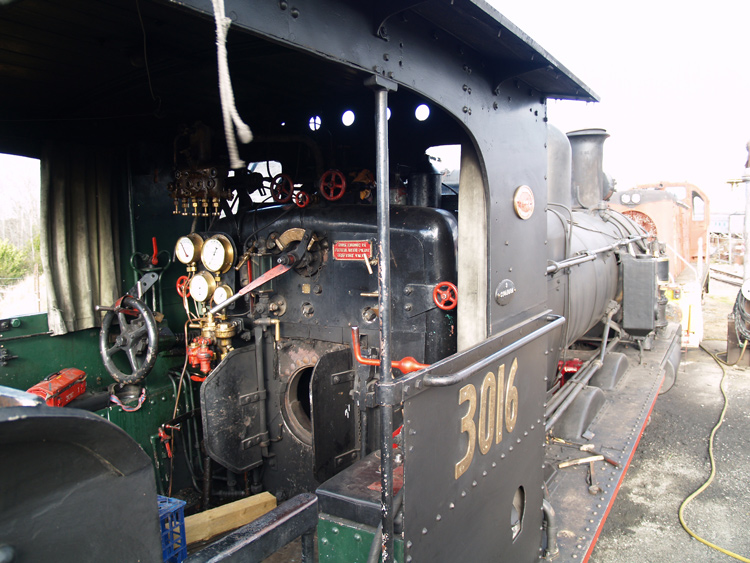 View into the cab and along the running board.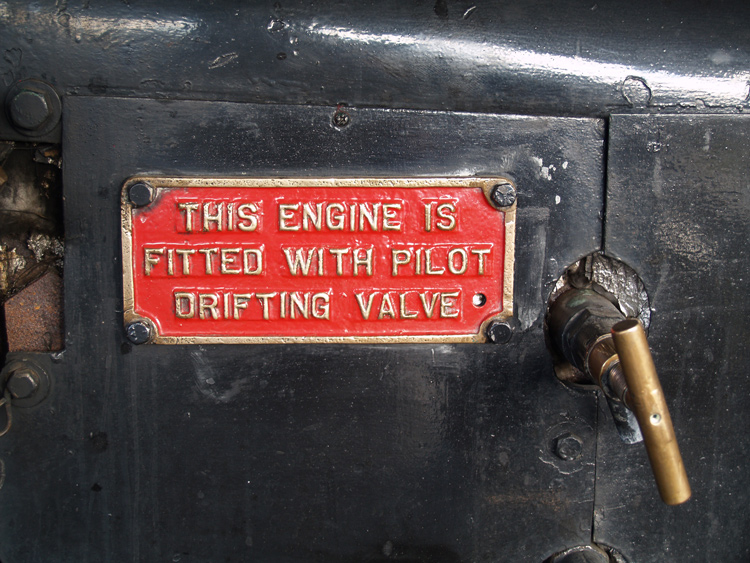 Brass notice plate fitted on the backhead.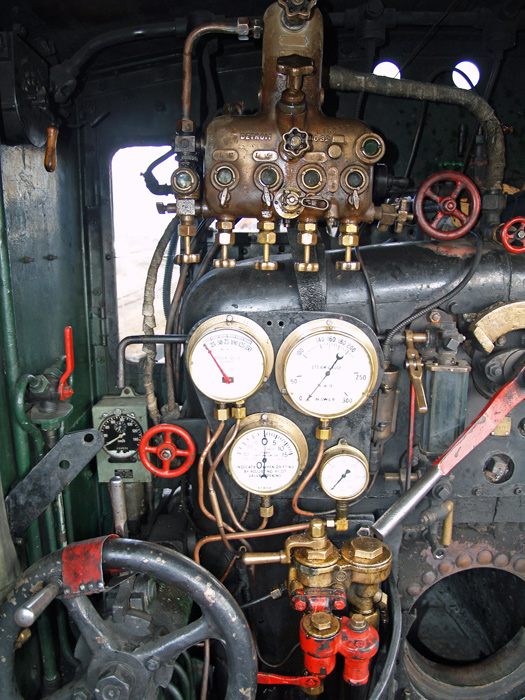 Detroit Lubricator, reversing screw, brake pedestal and various other controls.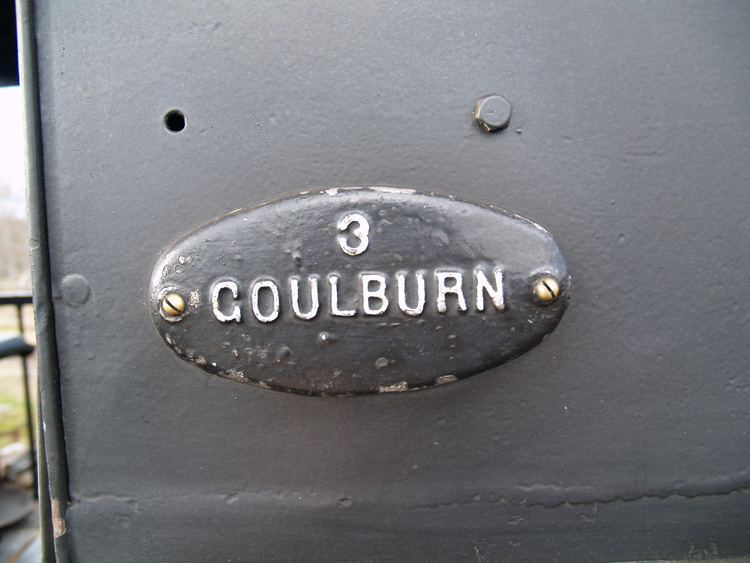 Shedplate attached to the cabside.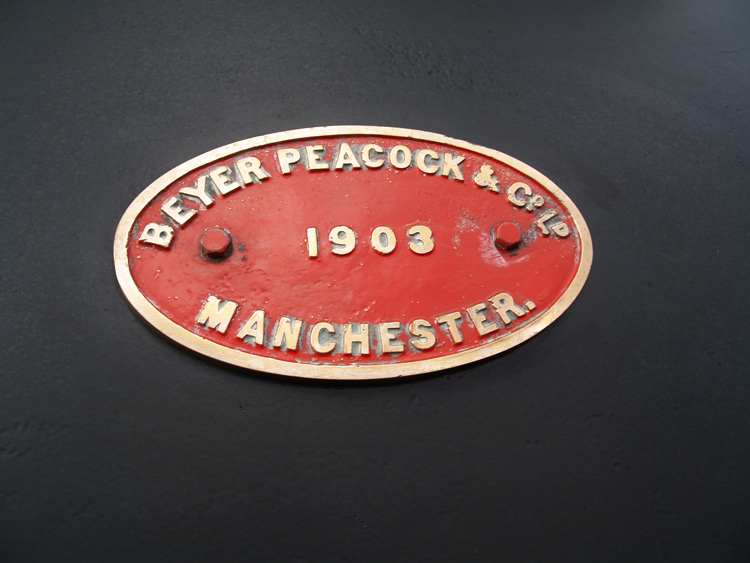 Beyer Peacock & Co builder's plate.
References
a

'A Compendium of New South Wales Steam Locomotives'

compiled by Alex Grunbach, published by the

Australian Railway Historical Society, New South Wales Division, 1989.

b

'Standards In Steam - The 30 Class' by Ron Preston,

published by the New South Wales Rail Transport Museum, 1985.

c

Webmaster's observation or comment
Page updated: 13 September 2018
| | | | | | | | | | | |
| --- | --- | --- | --- | --- | --- | --- | --- | --- | --- | --- |
| Government Railways: | | | | | | | | | | |
| Private & Industrial Railways: | | | | | | | | | | |