3013

Last used by Hebburn Colliery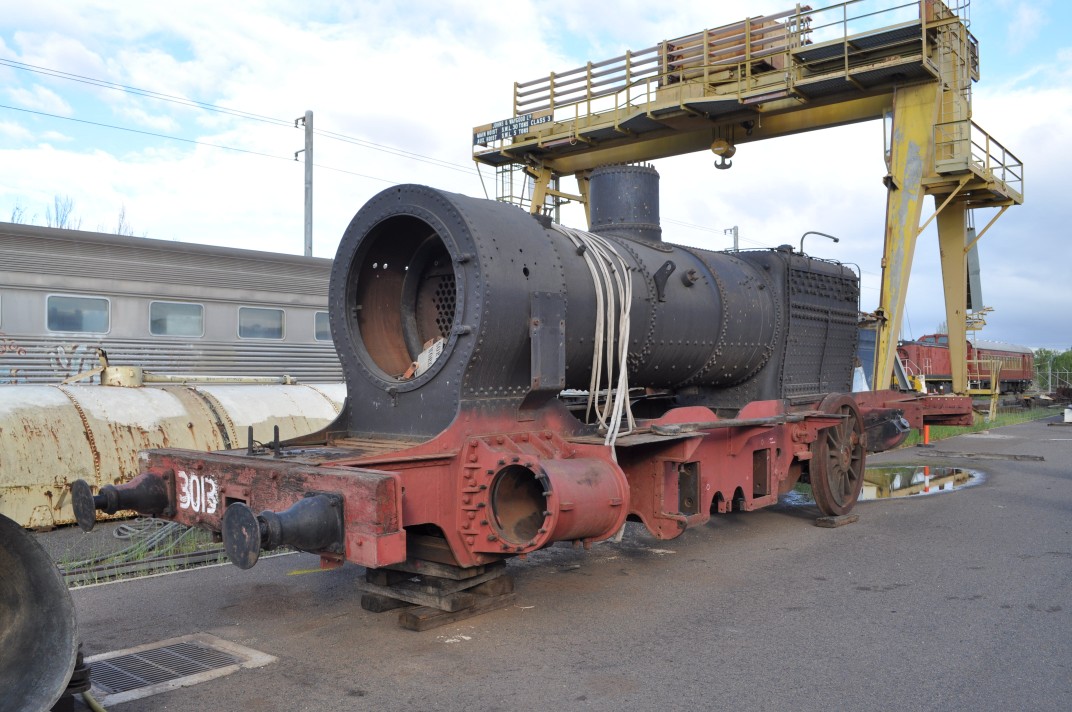 This view is kindly provided by David Bromage and shows dismantled 3013 during October 2009, having recently arrived at the Canberra Railway Museum.
This locomotive is one of 145 members of the (S) 636 class of passenger tank engines, which were the backbone of Sydney suburban services prior to electrification. It was originally numbered S 648 but became 3013 of the (C)30 class in the NSWGR 1924 renumbering scheme.
3013 was withdrawn by the NSWGR in January 1967, however escaped scrapping by being sold to a coal mining company later that year. It was subsequently used at Hebburn No.2 Colliery (near Cessnock) until about 1973.
3013 was sold to a private owner for preservation in 1982 and transferred to the Cowra depot of the Lachlan Valley Railway. Here the locomotive occupied a bay in the Cowra semi-roundhouse and was gradually dismantled for overhaul.
In 2009, locomotive 3013 was gifted to ARHS ACT Division. It was relocated from Cowra to Canberra in October 2009. c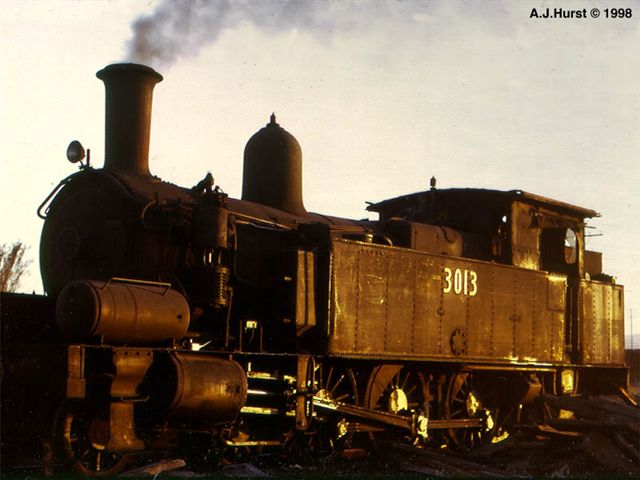 This photo is courtesy of John Hurst and shows 3013 during its time at Hebburn Colliery;
the front air reservoirs were a modification applied during colliery ownership.
References
a

"A Compendium of New South Wales Steam Locomotives" compiled by Alex Grunbach, published by the

Australian Railway Historical Society, New South Wales Division, 1989.

b
"Standards In Steam - The 30 Class" by Ron Preston, published by the New South Wales Rail Transport Museum, 1985.
c
Information provided by David Bromage via email dated 9 October 2009.

d

Webmaster's observation or comment
Page updated: 1 September 2013