2705

NSWRTM "Loop Line" stalwart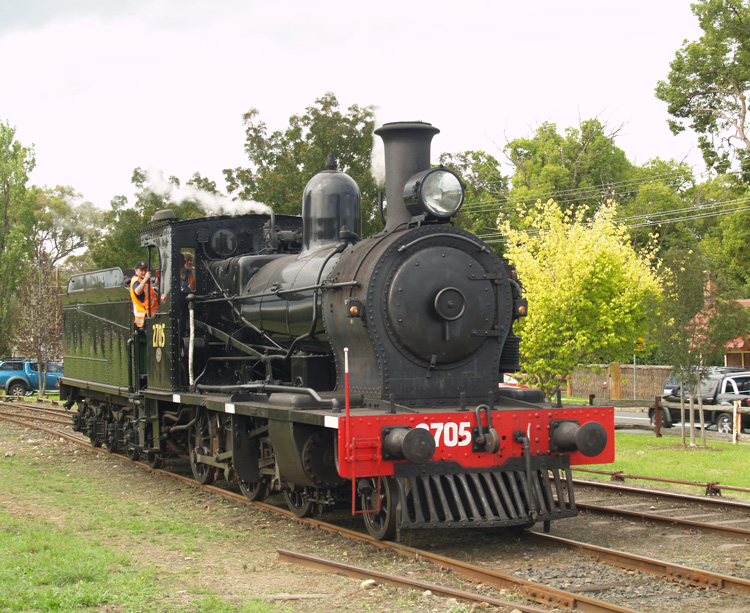 2705 shunts at Thirlmere during the Festival of Steam on Sunday 2 March 2014.
This locomotive was one of eight "mogul" 2-6-0 tender locomotives supplied by the Hunslet Engine Co. Ltd of Leeds to the order of the Department of Public Works. They were originally numbered PWD 1 - 8 and used for various railway construction duties. Preserved locomotive 2705 was built as Hunslet builders number 1115 of 1913 and issued to traffic as PWD 5.
The railway operations of the Department of Public Works were absorbed into the NSWGR in 1917 and these locomotives became the G (1204) class, with preserved locomotive PWD 5 becoming G 1208. The G (1204) class later became 2701 - 2708 of the (Z) 27 class at the 1924 renumbering.
These smallish locomotives were apparently not suited to curvaceous routes as these damaged their valve motion, however the class must have been otherwise well regarded as they were retained and allocated to Narrabri West depot in the North-West of NSW for use on the relatively straight and lightly-laid branch lines radiating through the cotton growing regions. During the 1930's the original Hunslet boilers were replaced with stock (Z) 25 class boilers. In addition the smaller Hunslet bogie tenders were replaced by significantly larger NSWGR 3650 gallon tenders as originally supplied for the (D) 50 class 2-8-0 locomotives, and no doubt the higher coal and water capacity proved useful for the long runs of the North-West branches.
The class were largely replaced by first-series 48-class diesel-electrics in 1959 and most of the class had been reduced to scrap metal by 1966, however 2705 was saved for preservation by the NSW Rail Transport Museum and retained at Enfield Depot in Sydney. 2705 served on some vintage trains and early NSWRTM operations until retired for static display at Thirlmere in the 1970's. As a static exhibit, its old faded lined olive green livery was repainted in 1988 to basic unlined black.
A second lease of life came for 2705 when it was was restored to operation by the NSWRTM in approximately 1994, primarily for use on their Loop Line tourist trains. At this stage it wore an attractive lined green livery. More recently 2705 has received a heavy overhaul in the NSWRTM Thirlmere workshops including a boiler swap with a spare (Z) 25 boiler (tab 2531) which had been stored at Thirlmere for many decades.
2705 was repainted in July 2012 to unlined black livery; while this is historically accurate, perhaps it isn't as easy on the eye as lined green!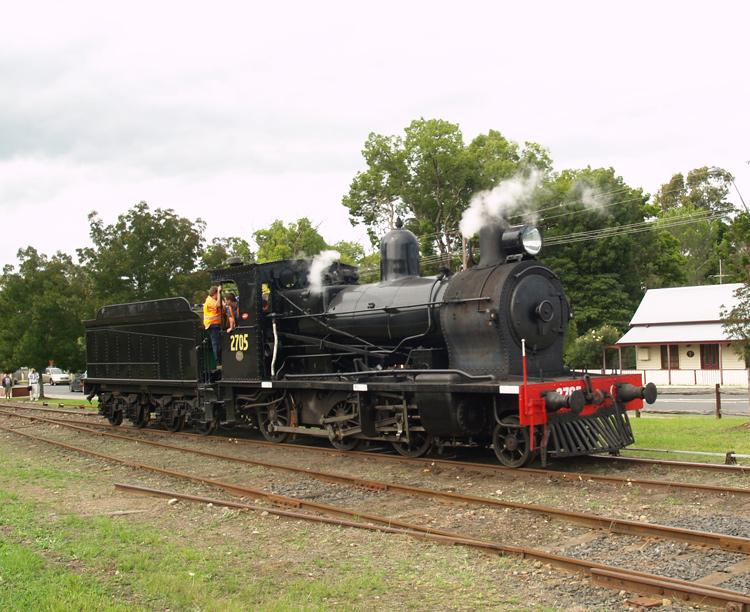 Various views of 2705 on 2 March 2014.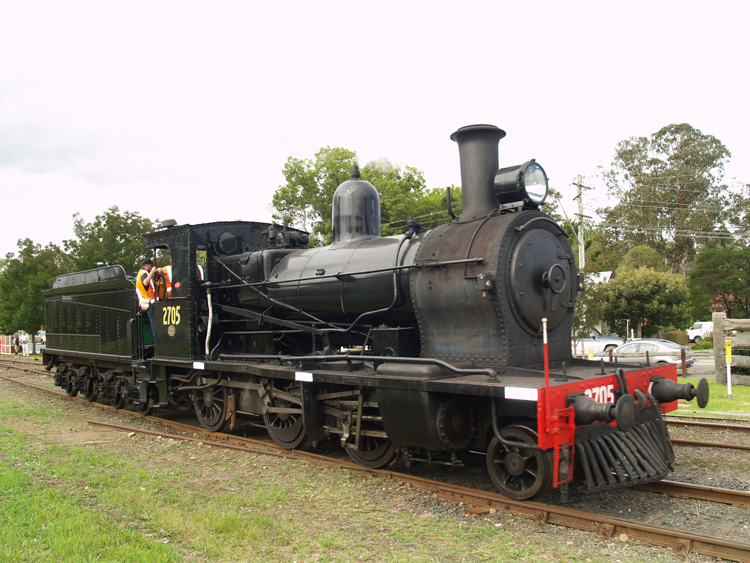 Various views of 2705 on 2 March 2014.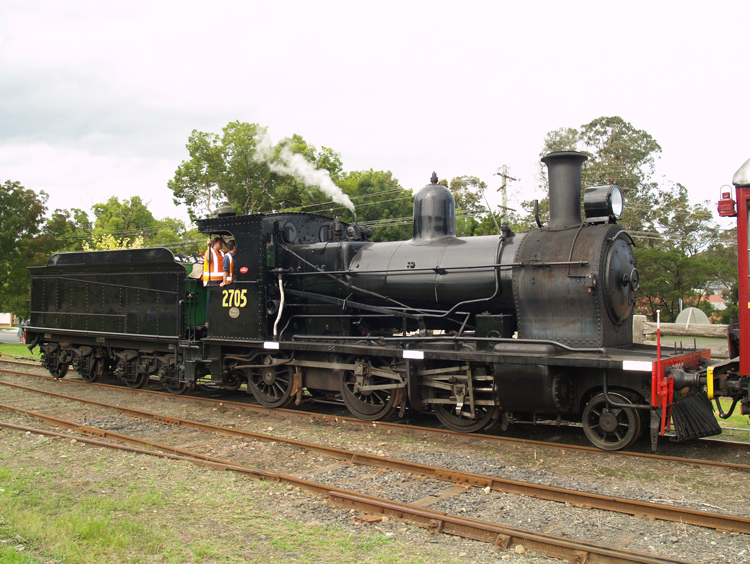 2 March 2014.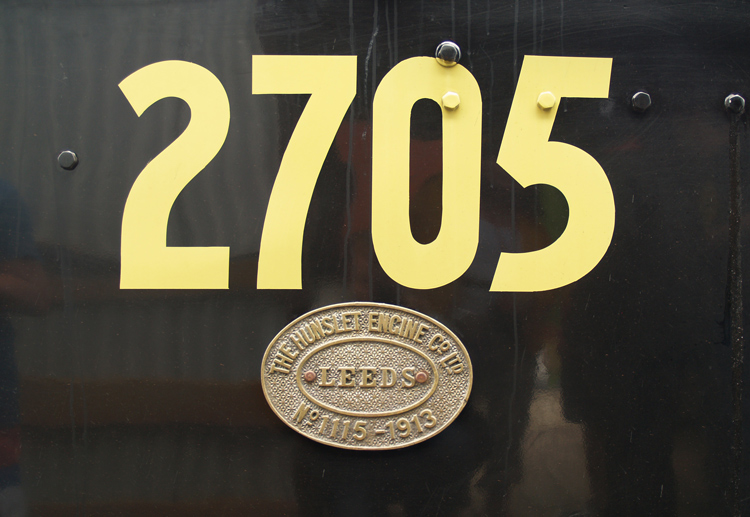 2705 cabside and builder's plate. 2 March 2014.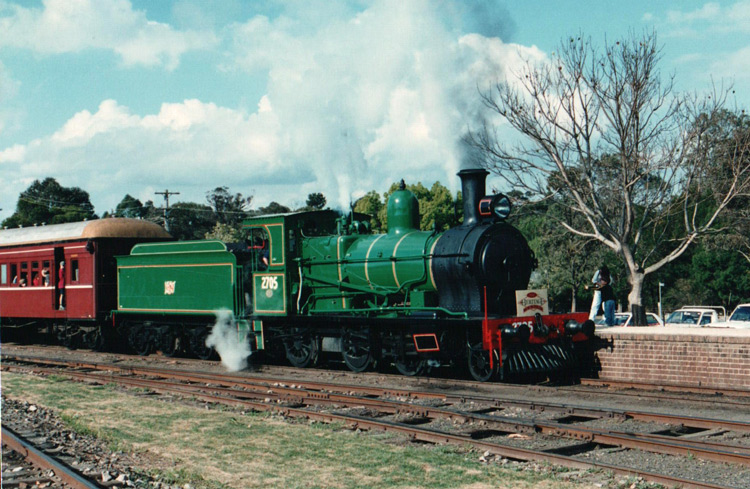 An earlier scanned photo view of 2705 as it prepares to depart Thirlmere with another Loop Line tourist train. September 1995.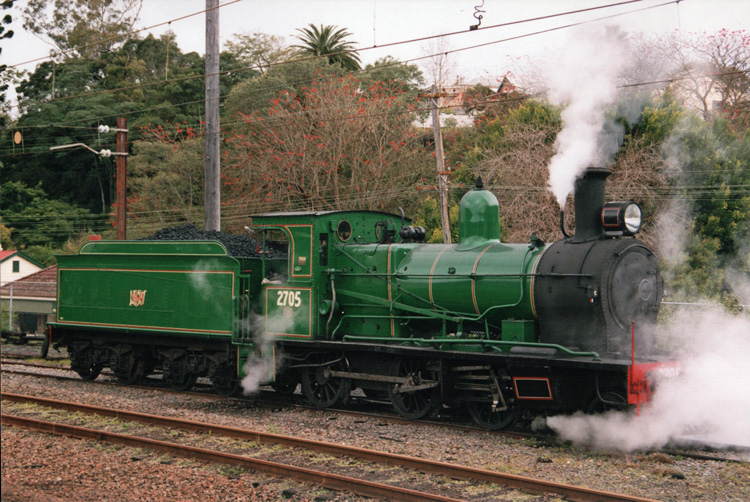 This old scanned photo shows 2705 at Hawkesbury River in about 1994.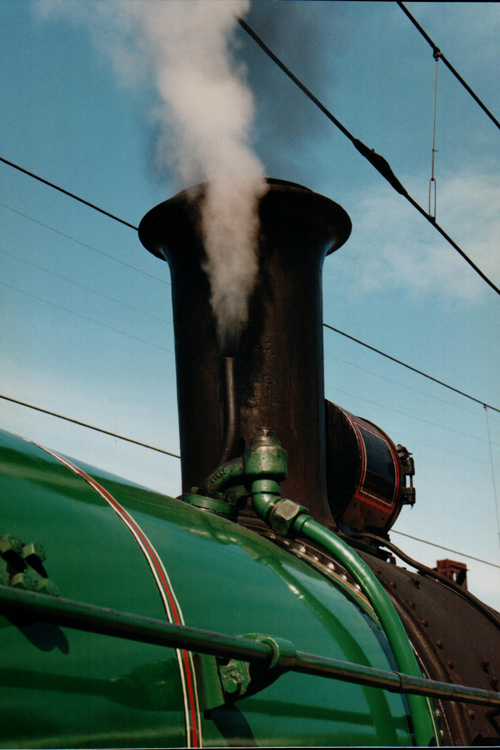 The following sequence of photos was taken at Sydney's Regent Street Mortuary station on 2 August 1997.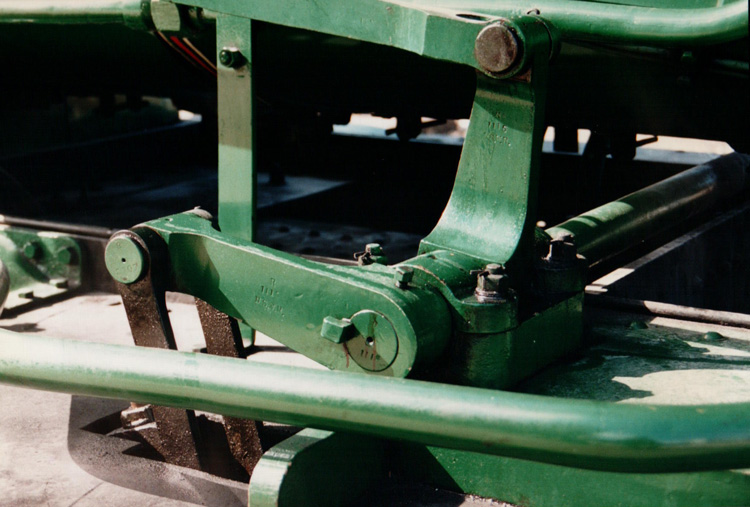 Components stamped 1115 (and other class members). 2 August 1997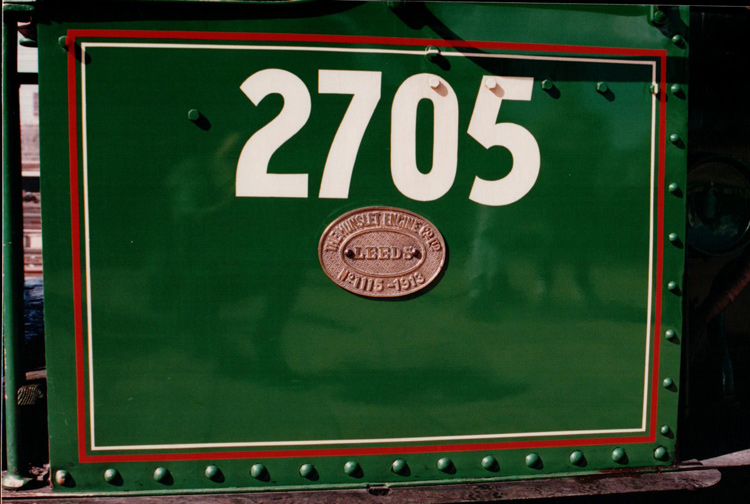 The cabside again - this time in lined green livery! 2 August 1997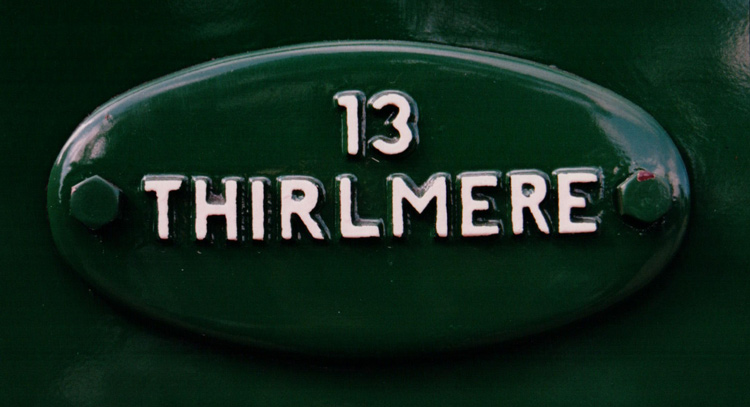 Depot allocation plate attached to 2705's cabside. 2 August 1997
References
a

"A Compendium of New South Wales Steam Locomotives" compiled by Alex Grunbach, published by the

Australian Railway Historical Society, New South Wales Division, 1989.

b

Webmaster's observation or comment
Page updated: 11 April 2014