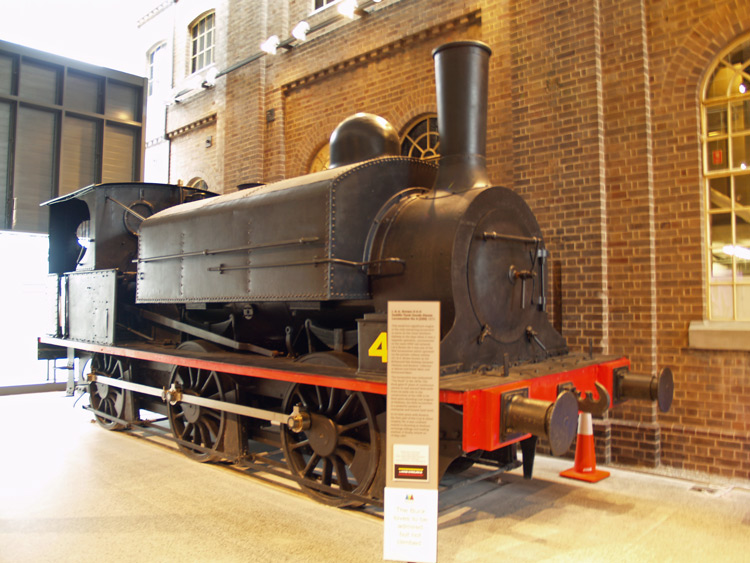 The restored 20N (as J & A Brown No.4) is seen at Honeysuckle on 22 December 2011.
The restoration includes nice features such as polished side rods and brass cab fittings.
NSWGR history
20N was built by Kitson & Company in Leeds for use of the contractor building the Wingen - Murrurundi section of the Northern railway.
In 1872 the locomotive was sold to the NSW Railways for use on the Northern (Newcastle) division for coal trains, gaining the number 20N. ('N' stood for North, as the Northern Division was isolated from Sydney until the completion of the first Hawkesbury River bridge in 1889.)  Apparently it came to be known as 'The Buck' during the 1870's.
This very historic locomotive is typical of short-haul freight locomotives used for coal haulage duties in the 1870's and appears to retain significant original features such as wooden brake blocks.
Condemned by the NSWGR in 1890, 20N was sold to J & A Brown in 1891 for use on their private colliery railways, where it became No.4 of the J & A Brown locomotive fleet and was used on the Hexham - Minmi trains. Interestingly, J & A Brown were so impressed with the suitability of this locomotive when it worked on the NSW railways, they had already ordered a repeat locomotive from Kitson (b/n 2236 of 1878) which became J & A Brown No.3 and is today preserved by the Dorrigo Steam Railway & Museum.
In the following years, larger locomotives joined the J & A Brown fleet for coal haulage duties and No.4 became a regular shunter of the coal staithes at Hexham. It was finally withdrawn in 1967 and set aside at Hexham.
Withdrawal & Preservation
Photographs of the Hexham sidings in the 1967 - 1973 period show lines of Brown's steam locomotives in storage, including No.3 & 4, Mersey tank No.5 and the ex-ROD 2-8-0s. In 1973 tenders were called for the sale and disposal of these locomotives and railway preservationists rushed to save as many as possible. Fortunately, the NSWRTM stepped in to purchase 20N / No.4 for preservation. It remained unrestored and was placed on display at the NSWRTM Thirlmere in 1975, faded black paint slowly giving way to rust ochre.
In its early days of NSWRTM preservation 20N / No.4 carried the hand-painted name 'Sir Edward Warren' on the saddle tanks. This name long intrigued me as it didn't seem to be historic, and Brian Robert Andrews finally provided an explanation in his authorative work 'Coal, Railways & Mines – The story of the Railways and Collieries of J & A Brown' as referenced below. Apparently 'Sir Edward Warren' was the Managing Director of Coal & Allied company at the time, and the name had been applied by an enthusiast in 1968 when the loco was stored at Hexham. Perhaps Sir Edward Warren had been sympathetic to preservation of the company's historic locos?
In 1983 it was shunted onto the long-term storage sidings, away from public viewing. Static repainting & restoration of this historic locomotive by a small group of NSWRTM volunteers began in late 2004. At this time No.4 was moved into the exhibit shed where it was no longer subject to the elements. By 2008 de-rusting and repainting appeared substantially complete, with the locomotive painted unlined black with red side rods.
No.4 was transferred by rail to the Broadmeadow roundhouse in 29-31 August 2008 for storage during the NSWRTM upgrade.
20N is now a prime exhibit in the new Newcastle Museum which is housed in the restored Honeysuckle Workshops on the Hunter River foreshore in downtown Newcastle. In preparation, 20N has been statically restored at the Hunter Valley Training Company, East Greta, and now presents to a high standard with nice features such as polished side rods. (Unfortunately, the injector and some minor pipework appears to be missing.) The display of this loco as a prime exhibit is a testament to NSWRTM's foresight in saving this locomotive back in 1973 and providing it many years of safe storage.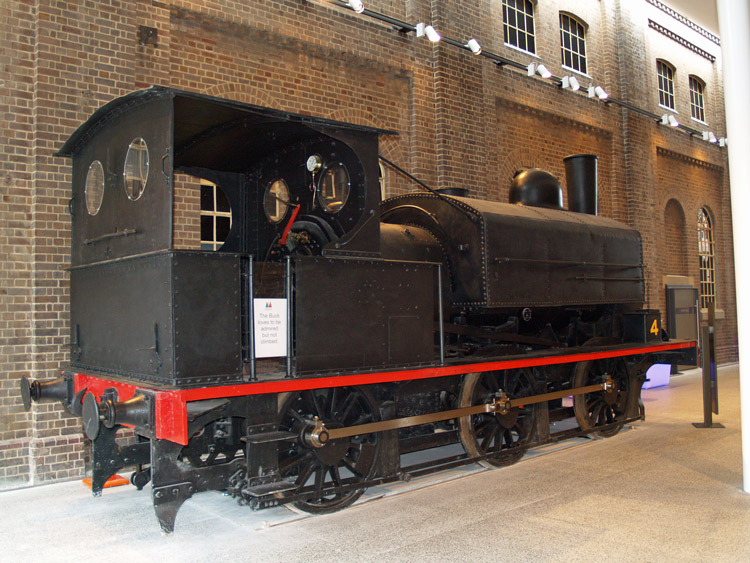 A rear view of 20N at Honeysuckle on 22 December 2011.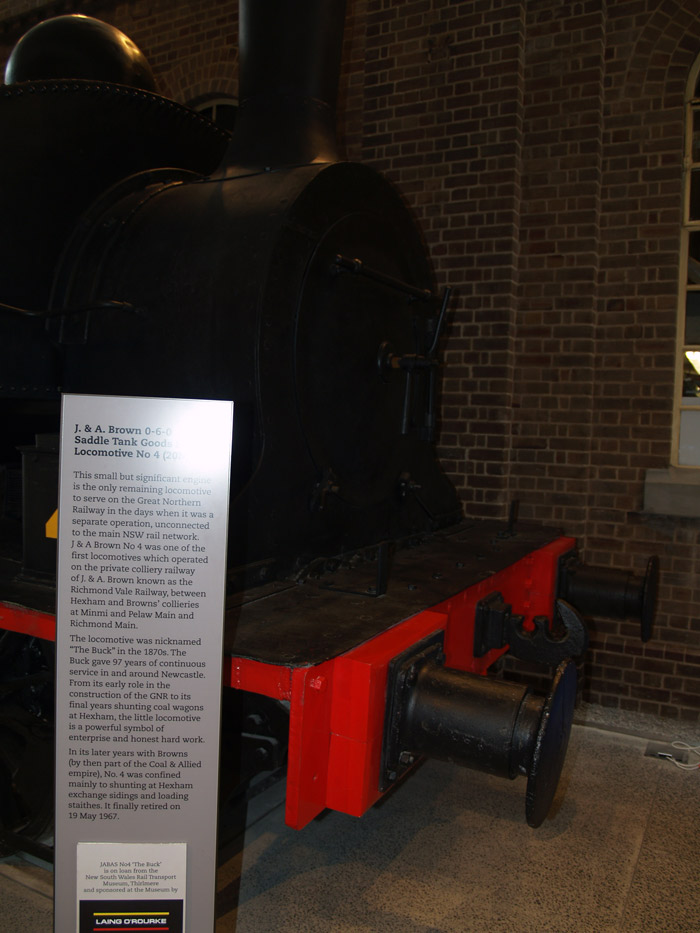 Detail of the information board displayed with 20N at Honeysuckle. 22 December 2011.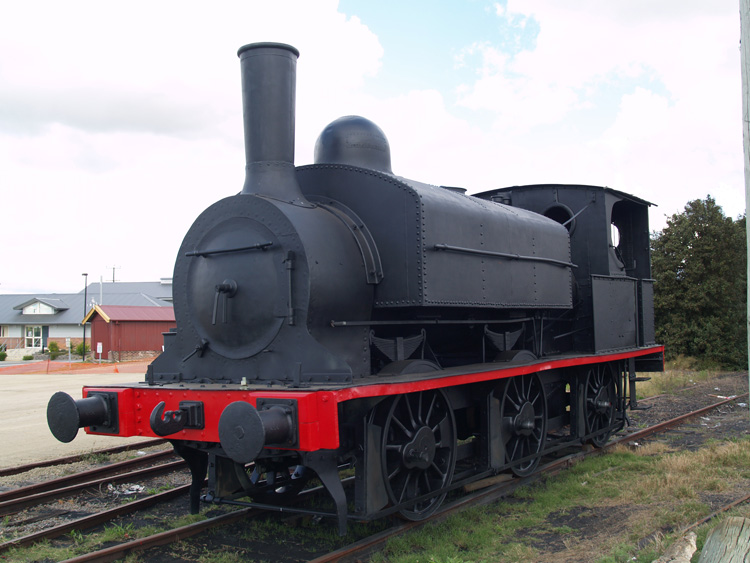 This view shows freshly-painted 20N during restoration at the Hunter Valley Training Company, East Greta on 18 April 2010.
The locomotive is surrounded by grit-blasting powder, and several items have been removed for restoration such as the side rods and the rusted front sandbox.
The backhead boiler fittings had also been removed for restoration.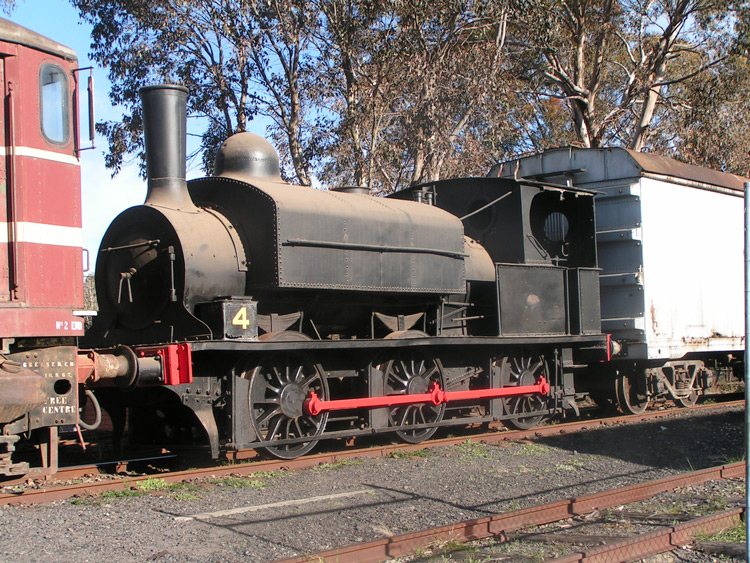 This photo is kindly provided by Anthony Snedden and shows 20N / JABAS No. 4 being prepared for rail transfer to Broadmeadow on 19 August 2008.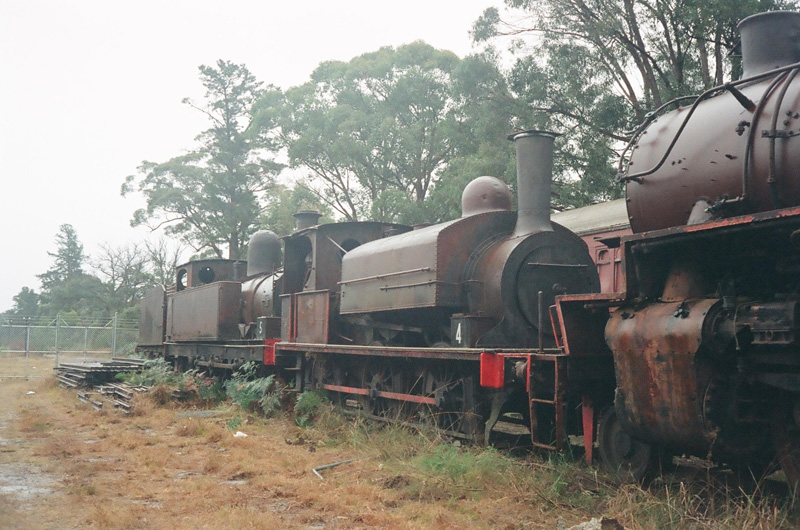 20N (as J & A Brown 4) in open storage in the long-term storage sidings at NSWRTM on a rainy day in 1992.
This photo was kindly provided by Anthony Snedden.
References
Page updated: 8 September 2021