2029

Last of the Z-20 class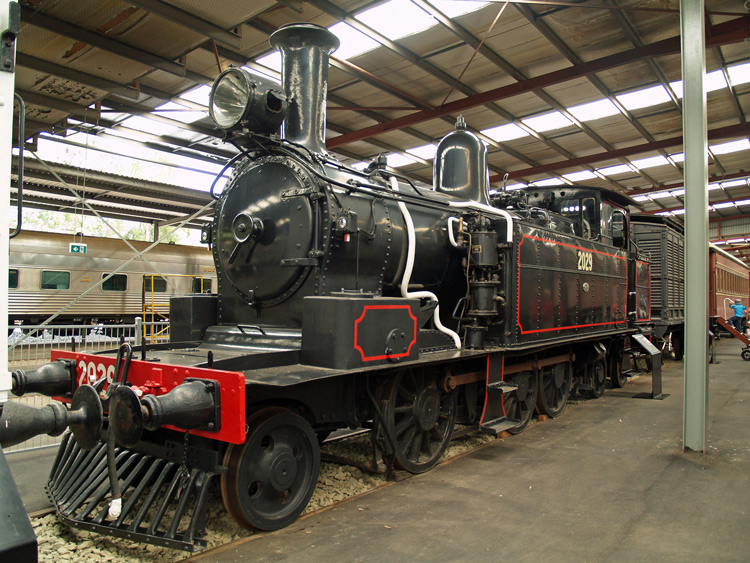 This view shows the magnificently restored 2029 displayed at Thirlmere on 6 March 2011.
The Z-20 class originated in 1889 with 12 examples of 2-6-4T locomotives built by Beyer Peacock & Co as a tank-engine version of the successful A(93) class 0-6-0 tender locomotives, and originally known as the E(10) class. These were later followed by 14 examples converted from A(93) class 0-6-0 locomotives, becoming the A/E class, and complemented by a further 7 examples built new by the NSW Railways. These 33 locomotives were grouped as the Z-20 class at the 1924 renumbering. 2029 was one of the 7 built by the NSW Railways as a 2-6-4T (builders number 28 of 1911) and is now the last survivor of the Z-20 class.
A thorough static restoration of this locomotive was completed by NSWRTM volunteers during the 1980's and 90's, resulting in a very high standard of presentation and authenticity. The magnificently restored 2029 is now a prime exhibit in the display hall at Trainworks, Thirlmere.
Ron Preston's classic book "Tender into Tank" provides an excellent overview of Z-20 class history and operations.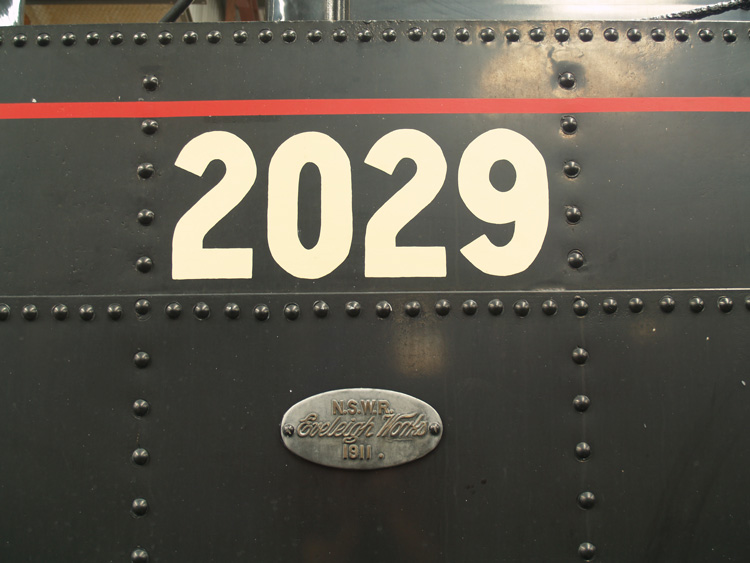 Detail of 2029's tank side, showing the builder's plate. 6 March 2011.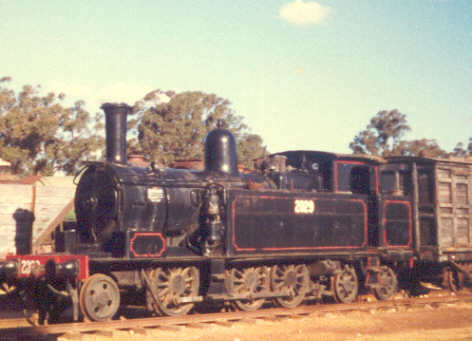 This old scanned photo from 1983 shows 2029 at Thirlmere prior to its restoration.
References
a

"A Compendium of New South Wales Steam Locomotives" compiled by Alex Grunbach, published by the

Australian Railway Historical Society, New South Wales Division, 1989, pp.92 & 138.

b

Webmaster's observation or comment
Page updated: 23 July 2012