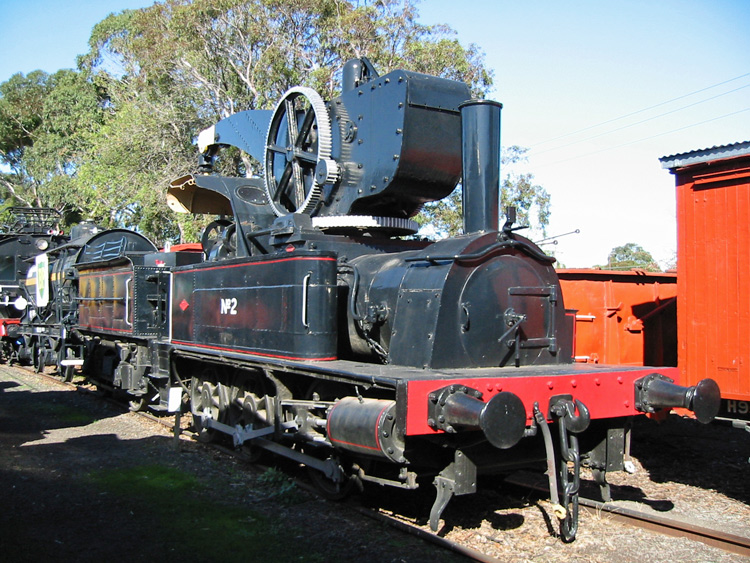 This photo of 10 May 2003 shows No. 2 displayed at North Williamstown.
It is paired with an ancient 4-wheel tender.
This 0-6-0CT crane tank locomotive of 5 ton lifting capacity was built by Dubs & Co. of Glasgow, Scotland and carries their builder's number 2711 of 1890. It spent most of its working life at Newport Workshops before being written off by the Victorian Railways in February 1970.
No.2 is now displayed at the Australian Railway Historical Society (ARHS) museum at North Williamstown.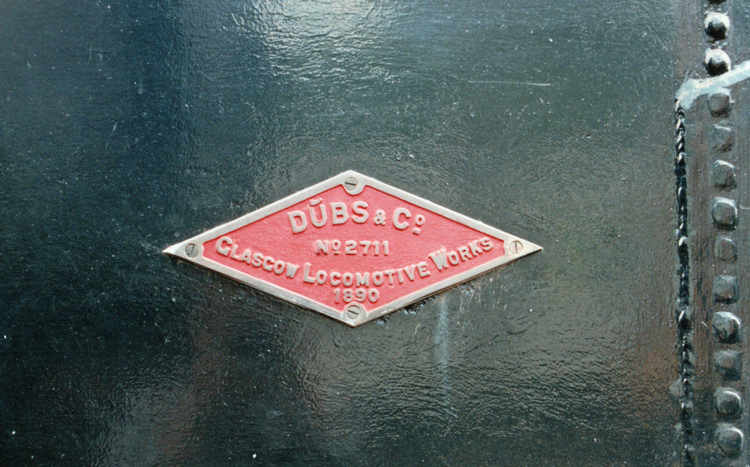 The characteristic Dubs & Co "diamond" builder's plate attached to No.2's patched side tank.
References
| | |
| --- | --- |
| a | ARHS Bulletin, Volume 36, No. 572 (June 1985) 'Crane Tank Locomotives in Australia' by J. L. Buckland |
| | |
Page updated: 16 November 2013